While PUBG Mobile developers trying hard to reach all Android Users. Fortnite developers still teasing Android users by not providing an exact launch date. Yes, on 7th August, Tencent games released "PUBG Mobile Lite" for old Android devices. Though, this article isn't about PUBG Mobile. So, let's come to the point. You're here, maybe because you already know, there is a Fortnite Android Apk file got leaked. And, before you close the article at any moment. I want to tell you, I have that APK file. Which I can't share directly on this Article.
Before downloading Fortnite for Android. You need to know that, currently, it's limited to Samsung's Galaxy Note 9 and Tab S4. I own a OnePlus 5 smartphone, which has a compatible CPU & GPU. But, Still, I got "Device not Supported" error. Although, I can bypass this error by making changes in Device Name and Model. But, I need to root my smartphone for it. And, it's not worthy idea for Fortnite Android Game. Because soon Epic Games will gonna launch it officially on their site.
Get Fortnite for Android.
When does Fortnite will available on Play Store for All users?.
According to some sources, Fortnite for Android will never gonna come up on Play Store. Users will only able to download Fortnite from their official site, after selecting a compatible device. This decision made by Epic Games because Play Store charge 30% as store tax. On the purchase made on Play Store. Apple's so-called ecosystem prevent users to download Apps from third party sources. That's why, for iOS users, Fortnite available on Apple App Store.
How to Download Fortnite Mobile on Android?. (No download link. Useful Information only.)
UPDATE – Now, Fortnite Beta Officially Available for – S7, S8, S9, Note 8,Note 9,Tab S3, Tab S4.
If you don't have Samsung Devices, then don't waste time in looking for App File. But, you have then feel free to comment. I will try to provide Apk Download Link. The Fortnite Apk Size is 90 MB, and after that, you need to download 2 GB data. Are you using any other Android Device?. Then, first, find out your device will able to run Fortnite, or Not.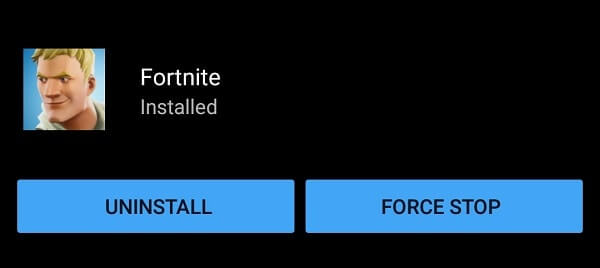 IMPORTANT – There are some YouTube videos and tech blogs. That claims to provide the download link, but they will tell you to complete the survey first. So, please stay away from those sites and YouTube videos.
So, you can't able to download Fortnite from Play Store. That means you can't able to find out, your device will be compatible or not. That's why here are some ways to find out. Fornite for Android will work on your device or not.
Required hardware to run Fortnite Mobile on Android.
Instead of providing Android device list. I am providing supported CPU and GPU list. So, you can find out yourself that your smartphone is capable or not.
| | | |
| --- | --- | --- |
| Chipset Name. | Code Name. | GPU. |
| Qualcomm Snapdragon 845. | sdm845 | Adreno 630. |
| Qualcomm Snapdragon 835. | msm8998 | Adreno 540. |
| Qualcomm Snapdragon 821. | msm8996 | Adreno 530. |
| Qualcomm Snapdragon 820. | msm8996 | Adreno 530. |
| Samsung Exynos 9 Series. | 9810 | Mali-G72 MP18. |
| Samsung Exynos 9 Series. | 8895 | Mali-G71 MP20. |
| Samsung Exynos 8 Octa. | 8890 | Mali-T880 MP12. |
Note: I will try to add the supported devices list shortly.
Check your Android Smartphone hardware. 
You can check your smartphone box to find out CPU, GPU and RAM details. But, if the smartphone box has been lost. Then, you can download CPU-Z App from Play Store.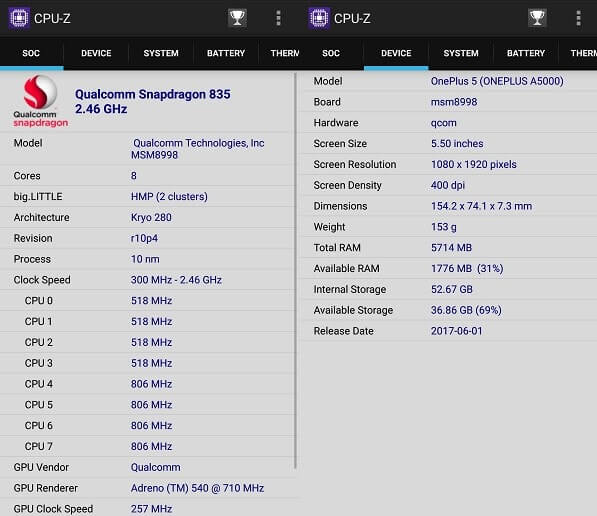 As you can see, my OnePlus 5 comes with SD835 and Adreno 540. That is mentioned in the above list. So, in the future, when Epic Games will do release Fortnite for Android. I will be able to run it on my smartphone smoothly.