On August 6th, 2018, Google finally released Android P update for Pixel and Nexus devices. And, the name of the 9th version of Android is Pie. If you're Nexus or Pixel user, then you can either download full OTA image from Google developers site. Or, can go to system updates section to update via OTA. And, if you're using other manufacturer smartphones. But, your device does support project treble. Then, you will also receive the update soon.
Though some sites already revealed a list of smartphones that will get the Android Pie update. But, if your device isn't listed in that list. Then, still, you can enjoy Android P UI. By installing some Best Android Pie Launcher Apps. These Launchers will not provide you, the features of Android Pie. Android launchers are just a theme based on Android P.
Best Android Pie Launcher.
G-Pixel [Android P Launcher.]
Are you using a Huawei smartphone?. Then, this Android Pie Launcher is best for you. This theme is based on the Google Pixel device. So, you will get Android P pixel experience. This launcher app is only designed for EMUI users. Though, if you're using other Android devices. Then, only you can download it from play store.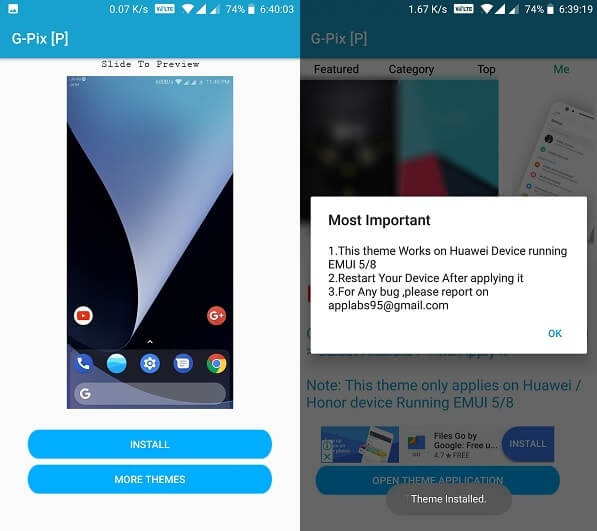 But, when you try to apply the theme. You"ll receive an error like notification that "theme only works on Huawei device running EMUI 5/8". This theme or Android launcher comes with five UI changes. Settings, notification, file manager, home screen and contact App. Though, Launcher is based on Android P beta version. But, soon you will receive more updates.
Get G-PIxel for Huawei Smartphone.
Pixel Launcher 3.6.
If you're Android Oreo user, then now you can run pixel launcher on your device. Two months back, a developer ported Pixel 2 launcher for all Android device. Though, the launcher isn't available on Play Store. But, you can get it from the third party App store or Github. For some security reasons, I can't provide the link. I had tried this launcher in my OnePlus 5. But, the launcher wasn't able to change the notification panel and status bar. Because of the oxygen OS customizations.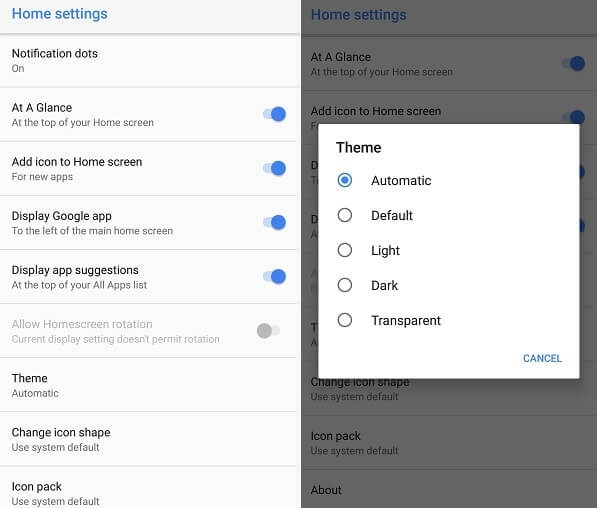 The launcher comes with five theme options. Automatic, Default, Dark, Light and Transparent. You can access theme options from home settings. You can also change icon shapes. Many options available. Square, Circle, Teardrop, Cylinder and many more. The launcher also shows App suggestions based on your usage. Google tiles feature also available. You can swipe right side to access. Overall, this is the Best Android Pie Launcher App. After installation launcher icon will not appear in App menu. If you want, you can uninstall it from Settings > Apps.
Not Available on Play Store.
Super P Launcher.
If you like customization, then, you"ll definitely like Super P launcher. Instead of Google tiles, this launcher does show notification bar options. When you swipe right you will find out WiFi, Data, Brightness, torch and many other settings. Also, you can add your favorite Apps to it. It also shows remaining free RAM memory. Which makes this launcher very useful.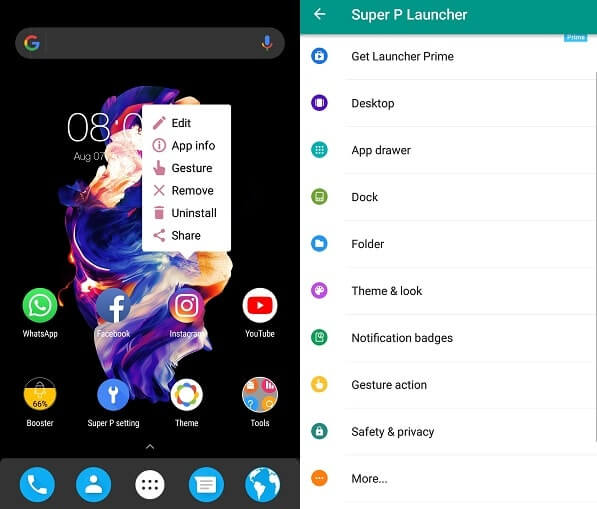 The launcher also provides an option to "hide Apps on Android". You can manage more launcher settings from "Super P Settings". Can customize the App drawer, dock, notification badges, folder, themes and much more. With the prime version of this launcher, you can use gesture control feature. The most annoying part of this launcher is ads. Which you can only get rid of after buying the prime version of it. Though, still, this is the best Android Pie Launcher App.
Get Super P Launcher from Play Store.
Pie Pi Launcher.
The launcher is similar to Super P launcher in terms of features. But, launcher comes with an eye-catching icon pack. That will enhance your home screen look. Like Super P, when you swipe right side, launcher shows notification bar options. But, apart from free RAM space, launcher shows remaining memory.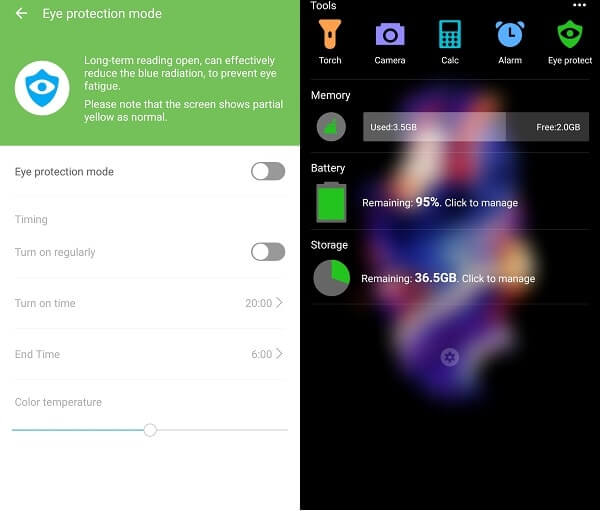 Launcher comes with "Eye protection mode". Though, to activate it you need to provide "draw over other Apps" permission. This launcher has some prime features. Which you can unlock after purchasing the premium version. Overall, the launcher is good, and do offer some useful features.
Android P Launcher 9.0 Launcher.
If Pixel Launcher 3.6 doesn't work for you. Or, you're unable to download it. Then, you can download this launcher. Because this launcher is completely based on pixel launcher. And, does provides the exact same features. The best part is, it works with Android 5.0 and higher. So, even if you're not using Android Oreo, you can use this launcher.
Summing-up. Best Android Pie Launcher.
That's it. These are the launchers based on Android Pie 9.0. Though, there are few more which claims to be. But, those launchers are complete trash or copied version. So, I suggest using Pixel Launcher 3.6. Or instead of that, you can download 5th launcher in the list. Because both these launchers were extracted from Pixel devices.