Steam is the largest video game digital distribution service by Valve. And, if you love PC gaming, then chances are there might be dozens of games in your Steam library. And, there might be a few games, that you don't play anymore. Well, in that scenario, hiding games is a better option than removing them from the account. Though, if you already have hidden games, and now you want to play those hidden games. Then, this article will help you to find hidden games on steam.
Moreover, you"ll also get to know how to hide games from the stream library. Hiding games in the Steam library help you to organize your game library, and it does cut the clutter.
Yes, now you can also play retro games with Steam. You can add old console games to your Steam library. And, can move it to the hidden game library if you want.
How to hide Games on Steam.
1. First open the Steam App on your Mac or Windows PC.
2. Click on Library. Here you will find all your purchased games.
3. Select the game which you want to hide.
4. Right-Click on the game and select manage from the context menu. Now, choose the "Hide this game" option.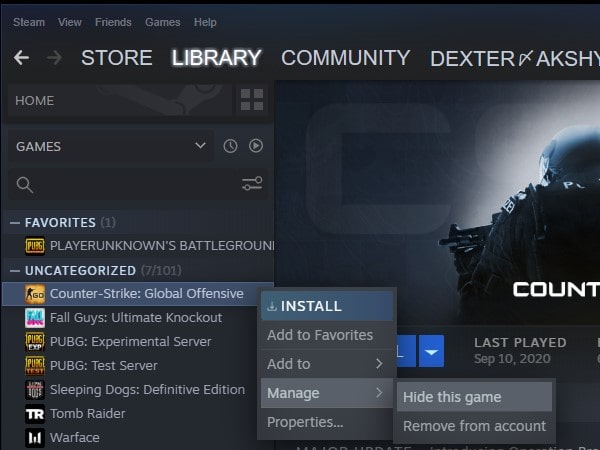 That's it, the selected game will now move to the hidden games list. Yes, you can remove the game from the hidden list and unhide steam games.
How to See Hidden Games on Steam.
1. To view hidden games on steam, open the steam app, and log in with your credentials.
2. From the top-left corner of steam, click on view.
3. Now, you"ll find the "hidden games" option, do click on it.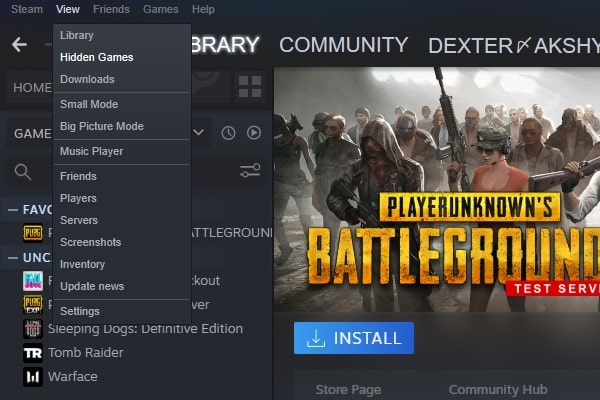 4. A list of all hidden games will now appear. That's how you can find hidden games on steam.
5. To unhide the game now, right-click on the game title and then click on manage. And, from the menu, click on "Remove from Hidden".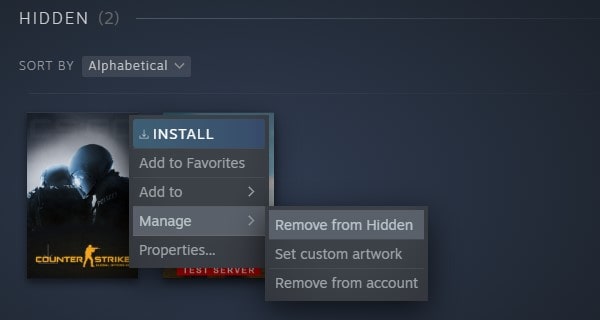 Alternative Method.
After the recent update of the Steam client now you can access hidden games directly from the library.
1. Open the Steam App library section. And, search for the game name that you want to unhide. Or, search for the game that you have hidden before.
2. Once, you search for the game name, a hidden section will appear. Click on it. And, instantly hidden game library will get open.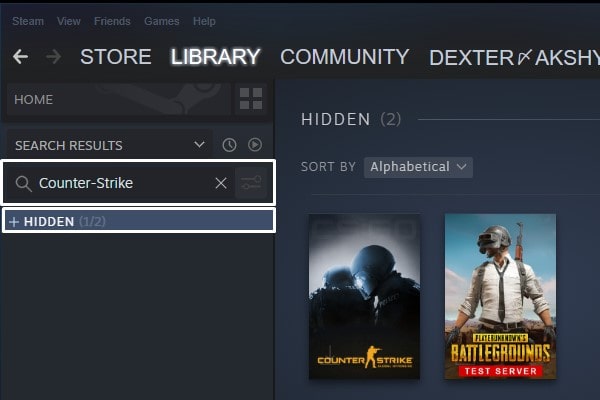 That's it now you can unhide the game you want. Just right-click and go to Manage > Remove from Hidden.
Organize your steam library. (Create Collection)
If you hide/unhide games just to manage your library. Then, you don't have to do it, you can just create a collection of the games. e.g. you can create a collection of games that you play more frequently.
1. To create a collection, open the Steam App, and hover the mouse pointer over the library option. And, you"ll see the Collections option, click on it.
2. Click on "Create a new collection".
Enter the name of the collection.
Click on "Create Collection". Yes, you can also create a dynamic collection.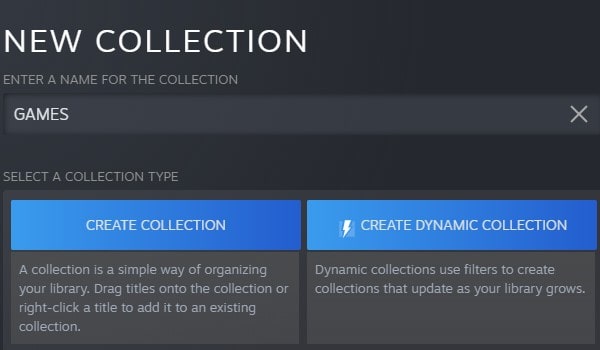 3. Now, just drag and drop games in the collection from the list.
That's how you can easily manage your game library. Yes, the hidden game collection works just like collections on steam.
Remove the Game from the Account.
Well, apart from the collection, one more thing that most people are confused with is "Remove from Account". Well, once you remove a game from your Steam library, there is no coming back.
Though, if there are some free games that you've added but never played. And, you want to remove them from the steam library. Then, this remove option will come in handy.
To remove a game from the Steam library, simply right-click on it and then click on manage > remove from the account.

You can't remove all games, you can only remove free-to-play games. Games that you got as a gift or purchased by you cannot be hidden.
Ok, so these were the ways to manage your steam library. Now, you know, How to find Hidden Games on Steam. And, how you can hide games, create collections, and remove free games from steam. If you know any other better way to manage steam library, let us know in comment section.