If you're like most people, you probably think of Snapchat as an app that teenagers use to send each other goofy pictures. You would be wrong. While it is true that Snapchat is incredibly popular with young people, it has also become a powerful marketing tool for businesses of all sizes. In this blog post, we will discuss 8 interesting facts about Snapchat that you need to know!
What is Snapchat?
Snapchat is a multimedia messaging app. Which is developed by Evan Spiegel, Bobby Murphy, and Reggie Brown. It was first released in 2011 and allows users to send photos and videos (called "Snaps") that have a limited lifespan of up to 10 seconds. Users may also add text captions or drawings to their snaps. Snapchat also has various filters and lenses that users can use to alter their photos.
1. Snapchat can be used to engage with customers
Many businesses have taken advantage of Snapchat's unique features to engage with their customers. Companies such as McDonald's, Taco Bell, and GrubHub use Snapchat to post special offers, discounts, and giveaways. They also use it to share behind-the-scenes content and interact with their followers in a fun and engaging way. You can also use Snapchat's Live Stories feature to share events and information with your followers.
2. You can use it on two accounts
Snapchat recently released a feature that allows users to have two accounts, one for personal use and another for business. This makes it easier for businesses to manage their presence on the app without having to worry about juggling two separate accounts. Namely, the dual Snapchat option allows individuals to switch between their personal and business accounts quickly and easily. Business owners can also access analytics insights so they can better understand how their content is performing. This data can be used to optimize future posts and ensure they are reaching the right people.
3. Snapchat is more than just photos and videos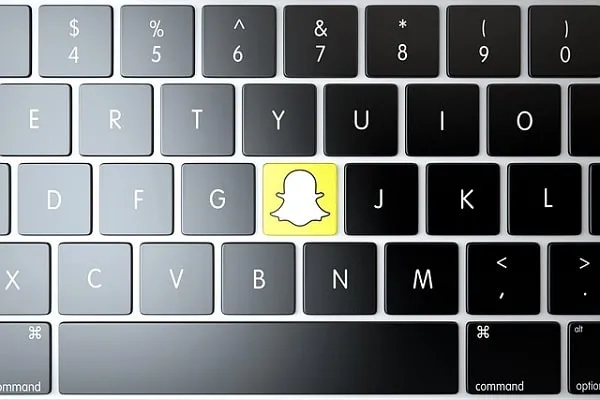 Snapchat recently debuted a feature called "Stories" which allows users to post content that can be viewed for up to 24 hours. This allows businesses to post longer-form content such as tutorials, reviews, or interviews without having to worry about their snaps disappearing after 10 seconds.
For example, you can try out Snapchat's "Lens Studio" to create custom lenses and filters for your followers. You can also use the "Discover" feature which allows you to showcase content from top publishers and creators. This makes it easier for your followers to find your content and stay up-to-date with the latest news.
4. Snapchat Ads are becoming more popular
Snapchat Ads are a great way for businesses to reach their target audience and increase brand awareness. With their easy-to-use interface, Snapchat Ads can be created quickly and easily without breaking the bank. Additionally, they have a high engagement rate, making them an attractive option for many businesses. When someone posts a Snapchat ad, their followers can easily swipe up to visit their website or take advantage of a special offer. The ability to target ads to a specific audience also helps businesses reach the right people for their campaigns. This is just one of the many reasons why Snapchat Ads are becoming a popular form of digital advertising.
5. It is becoming a powerful tool for influencer marketing
Snapchat has become an increasingly popular platform for influencer marketing. By leveraging the app's unique features, businesses can collaborate with influencers to create unique content that resonates with their target audience. This type of content tends to drive more engagement and help businesses gain more exposure.
Over the period of one year, Snapchat influencer campaigns have seen an average increase of 18% in engagement rates and a 12% improvement in reach. This is a testament to the power of influencer marketing on the platform and its potential for businesses looking to expand their reach.
6. Snapchat is growing beyond the US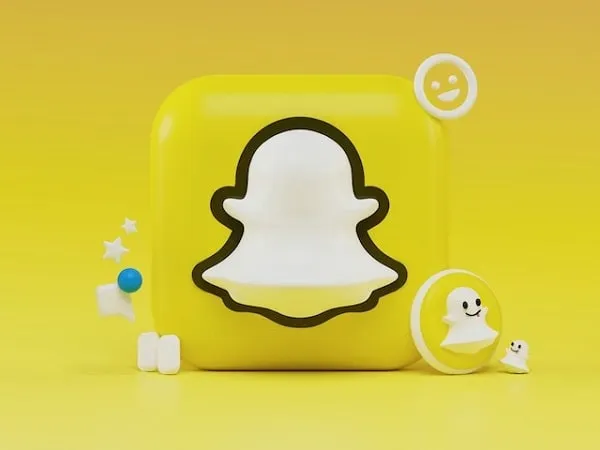 Snapchat has gained a lot of traction in the US and other countries around the world. It's becoming increasingly popular in China, India, Brazil, and Mexico – all of which have large populations with high smartphone penetration rates. This means that businesses have the opportunity to reach new markets and engage with a broader audience.
A lot of foreign users are also starting to use Snapchat's features such as Stories and Lens Studio to create content that's more relevant to their culture. This helps businesses tap into a global audience and drive engagement with their content.
7. It has over 200 million active users every day
Snapchat has quickly become one of the most popular social media platforms in the world. With its easy-to-use interface and variety of features, it's no wonder why so many people have adopted it as their go-to app for messaging, communication, and content sharing.
For instance, when it comes to the way users interact with brands, Snapchat is the most popular platform for Gen Z users. They have the opportunity to communicate with their favorite brands, allowing them to get an inside look at what goes on behind the scenes. Other users can join in on the conversation and share their own experiences.
8. It has unique features for businesses
From creating custom lenses and filters to running targeted ad campaigns, Snapchat gives businesses plenty of tools to engage with their customers in exciting and creative ways. Additionally, it's a great platform for influencer marketing and content creation – allowing businesses to reach new audiences and grow their brand.
Also, with the introduction of new features such as Shoppable Ads and 3D Lenses, businesses can create more engaging experiences that help them stand out from the competition. This makes Snapchat a great platform for any business looking to reach a wider audience and drive more engagement. You can take advantage of all these features to create content that resonates with your target audience and helps you reach new heights.
Keeping up with the latest trends in social media is important for businesses today and Snapchat can be a powerful tool to help you reach your goals. By leveraging its unique features and staying on top of new updates, you can create an engaging experience for your followers that will help you stand out from the crowd. With these 8 interesting facts about Snapchat, you now have the information you need to get started.