For business owners, data collection is very important. Data helps business owners to make more effective decisions. Usually, business owners employ independent data collection agencies to acquire data for them. However, thanks to digital tech, it's no longer necessary to outsource one's data collection needs. Instead, businesses can do it in-house. However, while there are lots of different tools available online for data collection, it's not easy choosing one.
This post will tell you everything you need to know about choosing data collection and analysis tools.
Comparison Reviews
If you already have a specific software program in mind, then a very effective way of determining whether or not it's suitable is to read comparative reviews. Comparative reviews make software choices a lot easier to make. One of the advantages of these reviews is that you get to learn about other types of software you may not have heard of before, as well. Ensure that you only ever read comparative reviews written by experts. Take some time to do your own research after reading such reviews, too. Another benefit of these reviews is that they usually provide discount codes to readers, so they can get money off software purchases.
Identify Requirements
One of the first things that you should do when you're looking for data collection and analytics software is to identify your requirements. In other words, you need to figure out exactly what you need from a software program. Ideally, you should find software that's unique to your industry (i.e., if you are an accountant, then find data collection tools designed specifically to help accountants). Create a list of requirements, then use them to help you to find software.
Industry Leaders
Some software manufacturers are more popular than others. One of the best ways to ensure that you do not get bitten (or in other words, buy rubbish software) is to buy from reliable and trusted vendors, who have already made names for themselves. You should always read reviews before buying software, though. A program's reviews will help you to get an idea of what to expect. A lack of positive reviews is not a bad sign, by the way. People rarely leave positive reviews. If the program you are considering buying has lots of bad reviews though, then avoid it.
Taking Referrals
If you know any other business owners in your industry who use data collection and analytics software, then reach out to them and ask them to tell you what software they use. One thing to take into consideration when asking for referrals is bias. If the person you ask for a referral sends you a unique link, then they are trying to profit off of you, in which case, you cannot entirely trust their recommendation. You must always watch out for bias when asking people for referrals and recommendations. Extensively research any program or company recommended to you.
Additional Support
Ideally, the software you buy should come with post-purchase support. If your software has post-purchase support, then if you encounter any problems you will be able to go back to its manufacturer and ask them to help you out. Most software companies do offer post-purchase support because it is a good way of convincing people to shop with them (because business owners all want additional support when they buy software products). Something else that's worth noting is that the company you buy software from should have a very reliable and active customer support department. There's no point in buying software with post-purchase support if the support department takes weeks to respond to people's problems.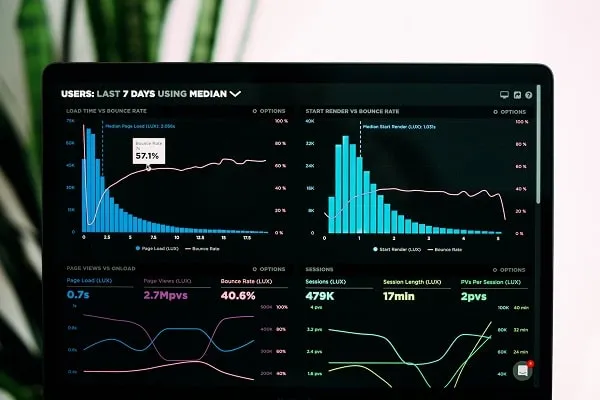 Added Features
Additional features are worth looking for, too. When buying software, it doesn't hurt to buy software that comes with some additional features, unrelated to the product's actual purpose. Some data and analytics programs also come with their own cloud systems. The additional features that you need depend largely upon what it is that your business does. However, if you have found a really good piece of software, do not discount using it just because it doesn't have added features. Added features are just a bonus and should not be a requirement.
Training Courses
Finally, try to find a software program that has built-in training courses (or training courses available to use on the manufacturer's website). A software program with training courses will be a lot easier to learn to use. You can also ask your staff to take the courses before they begin using the program.
Data collection and analysis software can be hard to choose, mainly because there are so many different options out there. Use the guidance issued here to help you to make a decision.