We all know that the main threats to computers are malware known as malicious software. Malware is the small software to designed to disrupt, damage or gain authorized access to a computer system. A few months ago ransomware was the most dangerous malware to the system. And now the biggest attack on the history of the Computer is Petya ransomware, and everyone is searching for Petya ransomware protection. 
But before start giving you any information about ransomware protection. First, you need to understand – What is Petya ransomware and it is dangerous for your computer system?  After that am going to tell you about, The best Petya ransomware protection for Windows.
What is Petya Ransomware?
A standard malware tries to steal information or shows ads in your browser and your computer. But Petya ransomware is a type of malware designed to block access to the system and threatens to publish or delete it until a sum of money is paid.
How does Petya Ransomware attack the computer?
If you want to understand how hackers or attackers, attack our computers, you can read about penetration testing tools. In ransomware, attackers find a way (security hole/vulnerability) to take something of yours and demand payment for its return. After finding the vulnerability, they start replacing your valuable document with encrypted copies. And for decryption, you need to pay money, and you'll get the key to decrypt the document.
There is one more type of ransomware which is also affected thousands of computers. It locks your system screen and asks for money in return, but it's easy to defeat by some ransomware protection.
Ransomeware attack takes time because the encryption process needs some time as well as some storage for the encryption process. And the whole process runs in the background, and when the process completes it starts showing you instructions to pay via bitcoin.
How to prevent ransomware?
"If the machine reboots and you see this message, power off immediately! It is the encryption process. If you do not power on, files are fine." – by Hacker fantastic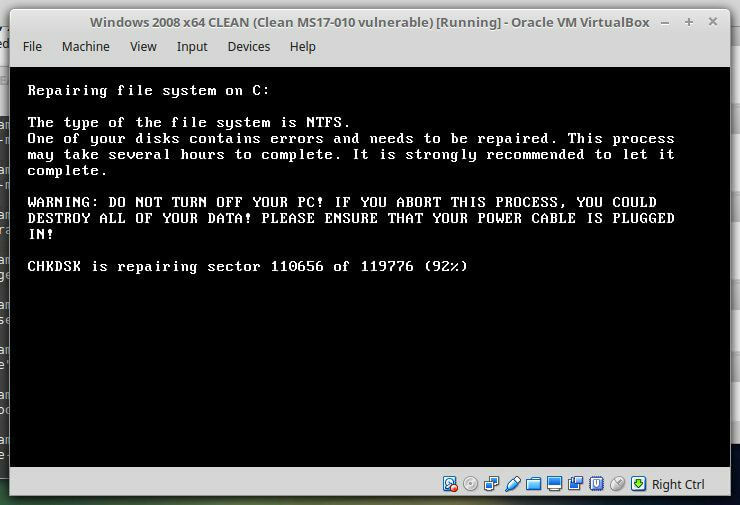 After turning off the machine now, you can copy your sensitive data by using the help of another computer. And you can't stop the process it will start automatically when you turn on the computer.
Learn Ethical Hacking – By learning ethical hacking you will get lots of knowledge of assessing the security of computer systems. You will be able to find weaknesses and vulnerabilities in target systems. With that, you can prevent Ransomware attacks on your own. There are many sites to learn an Ethical hacking course online. So, you can invest in a course.
Best Ransomware Protection for Windows.
Don't use outdated Windows version.
Are you using Windows XP and Vista? Then you need to upgrade your Windows OS. Because in old windows OS there is vulnerability called eternal blue. Vulnerability means a security hole, by using it attackers attacks our document and ask for money.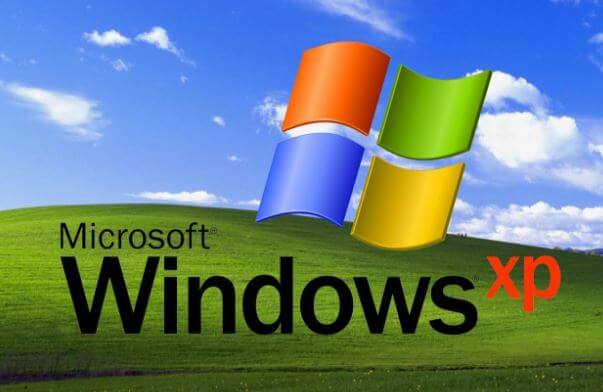 And if you're using Old windows OS then download patches that Microsoft provides during updates. To check security updates available or not open the Control panel and then search for updates. In case you're using the latest Windows 10 then open the settings app and then check the update & security option. If you disabled or stop Auto-updates in Windows 10 then enable it for security updates
Back up your computer.
It is not ransomware protection but for safe side Backup, your computer or create the system restore point. You can create the backup of your important files and folder into another location like an external hard drive or in the cloud.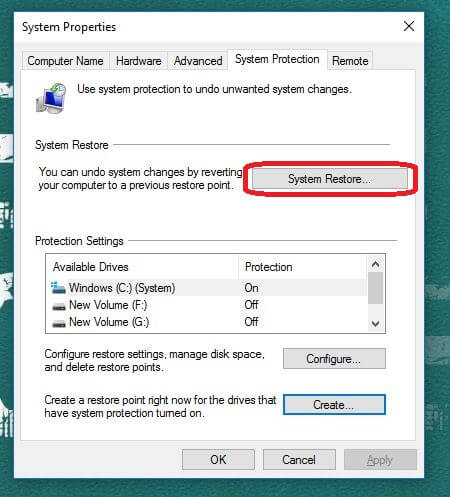 So in case if ransomware attacks your computer then still you can install a new OS and restore all your Files.
Install the antivirus program and Ransomware protection Software.
The best way to keep your computer safe is to install the best antivirus program. Use quick heal security to protect your computer against ransomware. And if you can't buy then you can try Windows Defender it is available for FREE. And the most important thing is always stay updated with the latest virus definition updates. Because antivirus companies release updates to protect against the latest viruses and malware.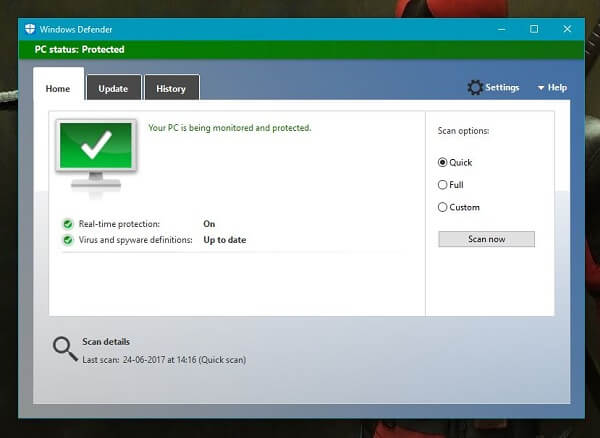 And if ransomware attacks your computer and you're searching for a quick solution to get rid of it. Then you need to try CryptoLocker because it was a well-known ransomware strain. There is some best antivirus available that provides decryption facilities you can give it a try. 
| | | | |
| --- | --- | --- | --- |
| Bitdefender Antivirus Plus. | Webroot secures anywhere antivirus. | Cybereason RansomFree. | Malwarebytes. |
| The Kure. |  Trend Micro Antivirus Plus. | Acronis True Image. | G Data Antivirus. |
| Panda Internet Security. | Quick heel Internet Security. | Iobit Malware Fighter Pro. | Windows Defender. |
Don't click on anything suspicious.
There are a few things that you can do to prevent Ransomware, and you can stop it at the child process.
Never open or visit unsafe, suspicious, or fake websites.
Don't open emails and email attachments from people you don't know, or that you weren't expecting.
Don't click on malicious or bad links in emails, Facebook, Twitter, and other social media posts, instant messenger chats, like Skype.
Often fake emails and web pages have bad spelling, or just look unusual. Look out for strange spellings of company names (like "PayPal" instead of "PayPal" "Bitcoin" instead of "bitcoin") or unusual spaces, symbols, or punctuation (like "iTunes customer Service" instead of "iTunes Customer Service").
Microsoft officially added these things to their website to prevent users from Petya Ransomware attacks. So these are things and software that can provide you ransomware protection or by using these things you can prevent ransomware attacks.