VR compatible – Virtual Reality is the use of computer technology to create a simulated environment. So user or a person can immerse and interact with 3D (three-dimensional) worlds. Although this concept is not new and it was first introduced by Google as Google Cardboard. Later many smartphone companies started manufacturing VR headsets at a cheap price. 
We can experience Virtual Reality (3D world) on our smartphone all we need is a VR headset and VR compatible phone. You can buy or get a VR headset from Amazon or from any local market for under $10. But if you're smartphone is not VR compatible then you can't able to watch or experience 3D. 
Now you must be thinking and many smartphone users ask "Is my phone VR compatible?" So in this article am going to tell you some easiest way to check if your phone supports VR or Not.
If you're planning to Buy a Smartphone then you need to check these things before buy.
Requirements For Virtual Reality.
Gyroscope
Magnetic Field Sensor
NFC (optional)
Internal Compass (recommended)
These are basically sensors of smartphones and many smartphones don't come with these. So if you want to experience virtual reality then don't forget to check this sensor's on the Phone Box. Or if you're buying Best Budget Smartphone online then check specification on GSMArena Site.
But if you already have an Android smartphone then, here are three methods to check Phone VR compatible or Not. But if you don't have enough time to do that you can check VR compatible phones List.
Method 1: Check VR compatibility using the YouTube App.
Nowadays every smartphone comes with a YouTube application if your's not then download it via Google Play. Only a few people know that we can experience 3D on YouTube Videos. And this is the first and easiest way to check If your smartphone VR Compatible.
Open YouTube Application, and use the search option and search for "360 Videos". Now play any 360 YouTube Video and you'll get a cardboard Icon tap on it.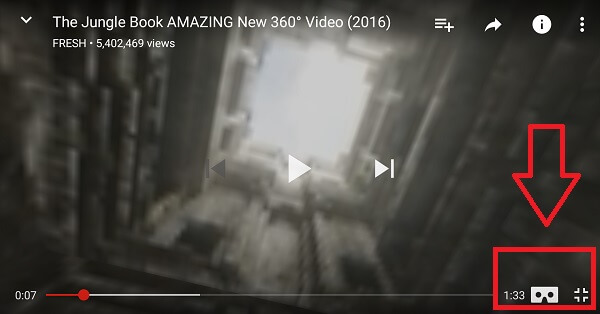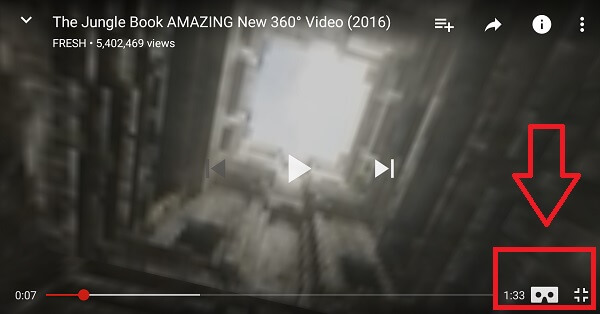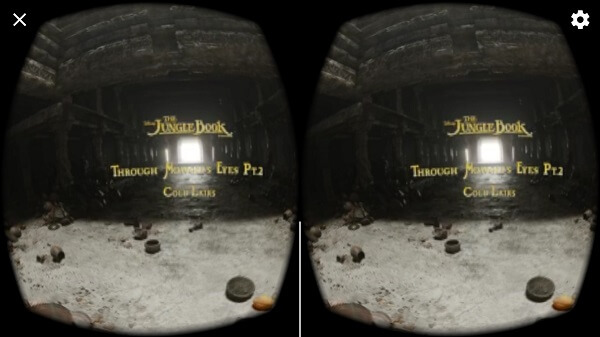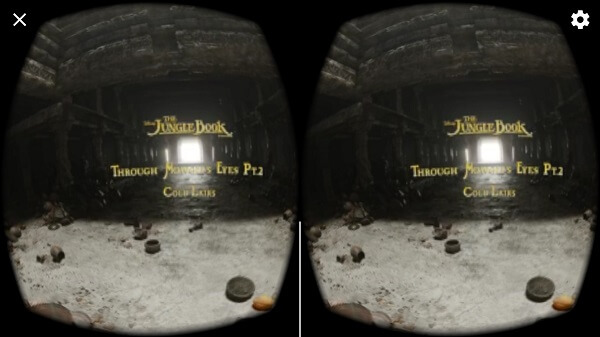 Done, you have successfully enabled Google Cardboard mod. Now all you need to do is just move your smartphone around 360 degrees. If the video also moves in 360 degrees then you're good to go. And if the video doesn't move and stay in the same direction then you're smartphone lack Gyroscope sensor.
And unfortunately, still, there is no external device available to get unavailable sensors. So you need to buy the latest smartphone with a gyroscope sensor.
Method 2: Use Sensor Box App to Check VR Support.
If you're unable to understand how to check VR Compatible or not using YouTube App. Or I can assume that you don't have fast internet to play and check the video. Then here is the simplest way to check, all you need a sensor Box Application.
So basically sensor box application is used to check the available sensors of your smartphone. And as I mentioned the main sensor required to check is the Gyroscope sensor, you can check availability using the app.
Open the app and check the 6th no's the sensor, If there is a red sign on that then the Phone is not VR Compatible. And if there is no sign then you can tap and check for more confirmation.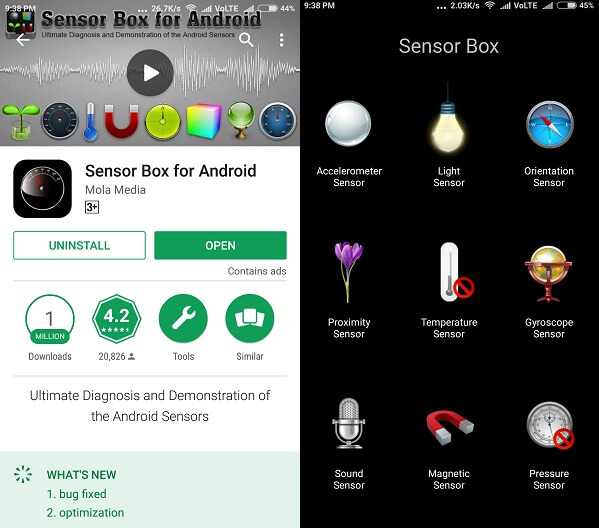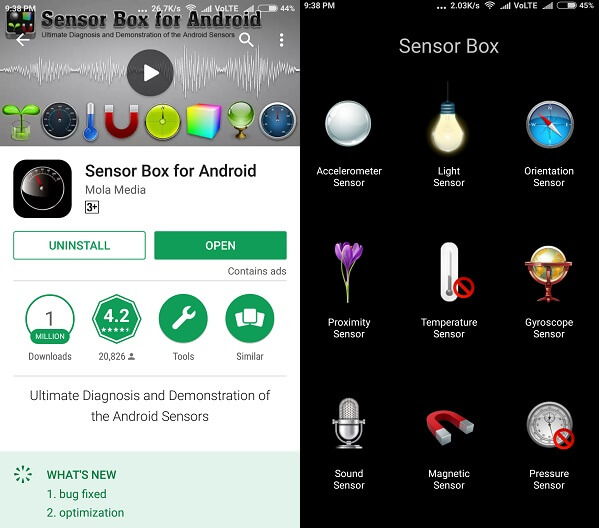 Method 3: VR compatible Phone List.
If you're unable to check using any of the above methods then the best option to check is VR compatible Phone List. Here is the complete list that allows you to check if your smartphone is VR compatible or not. If your smartphone is not on this list then please try the above method to check or confirm. Or, you can comment.
IS My Phone Virtual Reality Compatible?
List of the Phone that does support VR. / Gear VR or Google cardboard compatible phones.
Note: These Smartphones and all iPhones come with the required sensor. But, It could possible that some VR doesn't work properly because of smartphone bezels.
Xiaomi: VR Supported Mobile List.
Xiaomi Redmi Note 7
Xiaomi Redmi K20 Pro
Xiaomi Mi CC9
Xiaomi Mi 9T
Xiaomi Redmi Note 7 Pro
Xiaomi Redmi K20
Xiaomi Mi CC9e
Xiaomi Mi 9
Xiaomi Pocophone F1
Xiaomi Mi 9 SE
Xiaomi Mi A2 (Mi 6X)
Xiaomi Black Shark 2
Xiaomi Mi A2 Lite (Redmi 6 Pro)
Xiaomi Mi 8 Lite
Xiaomi Redmi Note 7S
Xiaomi Redmi Note 6 Pro
Xiaomi Mi8
Xiaomi Redmi Note 3
Xiaomi Redmi Note 5 Pro
Xiaomi Redmi Y3
Xiaomi Redmi Note 4
Xiaomi Mi Pay
Xiaomi Mi Mix 3
Xiaomi Redmi 5 Plus (Redmi Note 5)
Xiaomi Mi A1 (Mi 5X)
Xiaomi Mi Max 3
Xiaomi Redmi 2
Xiaomi Redmi 3S
Xiaomi Redmi 4 (4X)
Xiaomi Mi 5
Xiaomi Redmi Note 2
Xiaomi Mi 8 Pro
Xiaomi Redmi S2 (Redmi Y2)
Xiaomi Mi 9 Explorer
Xiaomi Redmi 3
Xiaomi Redmi 5
Xiaomi Redmi 3 Pro
Xiaomi Mi Mix 3 5G
Xiaomi Redmi Note 4X
Xiaomi Redmi Note 5
Xiaomi Mi Max
Xiaomi Mi Note 3
Xiaomi Redmi 4A
Xiaomi Mi 4i
Xiaomi Black Shark
Xiaomi Mi  3
Xiaomi Mi Mix 2S
Xiaomi Mi 4C
Xiaomi Mi 8 SE
Xiaomi Mi 4
 Xiaomi Mi 6
Xiaomi Mi Max 2
Xiaomi Mi Mix 2
Xiaomi Redmi 1S
Xiaomi Mi Mix
Xiaomi Redmi Y1 (Note 5A)
Xiaomi Mi Note 2
Xiaomi Redmi 4 Prime
Xiaomi Black Shark Helo
Xiaomi Redmi Note
Xiaomi Redmi 2 Prime
Xiaomi Redmi pro 2
Xiaomi Mi 5s
Xiomi Mi Norte
Xiaomi Redmi 3s Prime
Xiaomi Redmi Pro
Xiaomi Mi 9X
Xiaomi  Redmi Note 4 (Mediatek)
Xiaomi Redmi 3X
Xiaomi Mi 8 Explorer
Samsung: VR Compatible Smartphone List
Samsung A50
Samsung A70
Samsung A20
Samsung A80
Samsung Galaxy S10+
Samsung Galaxy M40
Samsung Galaxy S10
Samsung Galaxy S8
Samsung Galaxy M20
Samsung Galaxy Note 9
Samsung Galaxy S10e
Samsung Galaxy M30
Samsung Galaxy Note 10+
Samsung Galaxy A40
Samsung Galaxy S7 edge
Samsung Galaxy A7 (2018)
Samsung Galaxy A9 (2018)
Samsung Galaxy S7
Samsung Galaxy S10 5G
Samsung Galaxy S9
Samsung Galaxy A60
Samsung Galaxy S9+
Samsung Galaxy Note 8
Samsung Galaxy S6
Samsung Galaxy S8+
Samsung Galaxy Note 5
Samsung Galaxy S5
Samsung Galaxy Note 4
Samsung Galaxy S6 Edge
Samsung Galaxy A8 (2018)
Samsung Galaxy J6+
Samsung Galaxy J7 pro
Samsung Galaxy Note 3
Samsung Galaxy J4+
Samsung Galaxy Fold
Samsung Galaxy A5 (2017)
Samsung Galaxy A7 (2017)
Samsung Galaxy A6+ (2018)
Samsung Galaxy A6
Samsung I9500 Galaxy S4
Samsung Galaxy A8s
Samsung Galaxy A8+ (2018)
Samsung Galaxy S6 edge+
Samsung Galaxy J5 (2017)
Samsung Galaxy A8 star (A9 Star)
Samsung I9300 Galaxy S III
Samsung Galaxy A3 (2017)
Samsung Galaxy Note 7
Samsung Galaxy Note II N7100
Samsung Galaxy Note Edge
Samsung Galaxy J3(2018)
Samsung Galaxy J7 (2018)
Samsung Galaxy Note N7000
Samsung Galaxy Note FE
Samsung I9100 Galaxy S II
Samsung Galaxy J7 (2017)
Samsung Galaxy A6s
Samsung Galaxy Grand I9082
Samsung Galaxy S8 Active
Samsung Galaxy J7 Max
Samsung Galaxy Alpha
Samsung I9505 Galaxy S4
Samsung I9190 Galaxy S4 Mini
Samsung I8190 Galaxy S III mini
Samsung Galaxy C7 Pro
Samsung Galaxy S Light Luxury
Samsung Galaxy Note 3 Neo
Realme: VR Supported Phone List.
Realme X
Realme 3 Pro
Realme 2 Pro
Realme 1
Nokia: VR Compatible Smartphone List.
Nokia 9 PureView
Nokia X71
Nokia 6.1 Plus (Nokia X6)
Nokia 8.1 (Nokia X7)
Nokia 7.1
Nokia 7 Plus
Nokia 6.1
Nokia 5.1 Plus (Nokia X5)
Nokia  6
Nokia 3.1 C
Nokia 3.1 Plus
Nokia 8
Nokia 5.1
Nokia 3.1
Nokia 3.1 A
Nokia 5
Nokia 8.1 Plus
Nokia 3
Nokia 8 Sirocco
Nokia 7
OnePlus: VR Compatible Phone List.
OnePlus X
OnePlus One
OnePlus 2
OnePlus 3
OnePlus 3T
OnePlus 5
OnePlus 5T
OnePlus 6
OnePlus 6T
OnePlus 6T McLaren
OnePlus 7
OnePlus 7 Pro /7 Pro 5G
Apple: VR Compatible iPhone List.
Apple iPhone 7
Apple iPhone 7 Plus
Apple iPhone 6s
Apple iPhone XS Max
Apple iPhone X
Apple iPhone 6
Apple iPhone XR
Apple iPhone 8 Plus
Apple iPhone 6s Plus
Apple iPhone XS
Apple iPhone 5s
Apple iPhone SE
Apple iPhone 8
Apple iPhone 6 Plus
Apple iPhone 5
Apple iPhone 4s
Apple iPhone 5c
Apple iPhone 4
Google: VR Compatible Smartphones. 
Google Pixel 3a
Google Pixel 3
Google Pixel 3a Xl
Google Pixel
Google Pixel 3 XL
Google Pixel XL
Google Pixel 2 XL
Google Pixel 2
LG: Virtual Reality Compatible Smartphone List.
LG W30
LG G6
LG V50 ThinQ 5G
LG G8 ThinQ
LG G8s ThinQ
LG W10
LG G7 ThinQ
LG V30
LG V20
LG G5
LG V40 ThinQ
LG G4
LG G3
LG V10
LG Q6
LG V35 ThinQ
LG Nexus 5X
LG Q7
LG Q Stylo 4
LG Nexus 5
LG G7 One
LG G2
LG V30S ThinQ
LG G7 Fit
LG Q9
LG Q Stylus
LG Q 8
LG Stylus 3
LG G5 SE
LG Nexus 4 E960
LG Stylo 3 Plus
LG G Flex 2
LG G Pro 2
LG G Flex
LG X power 2
LG Q8 (2017)
LG G3 (CDMA)
LG G3 Screen
LG G3 A
LG X Mach
Lenovo: VR Supported Devices. 
Lenovo Z6 Pro
Lenovo Z6 Pro 5G
Lenovo Vibe K4 Note
Lenovo P2
Lenovo Z5s
Lenovo K6 Note
Lenovo K8 Note
Lenovo K5 note
Lenovo Z5 Pro
Lenovo ZUK Z2
Lenovo Z5 Pro GT
Lenovo K6 Power
Lenovo A7000 Plus
Lenovo S5 Pro GT
Lenovo K8 Plus
Lenovo Vibe P1 Turbo
Lenovo Zuk Z1
Lenovo Phab 2
Lenovo Phab 2 Plus
Lenovo Phab 2 Pro
Lenovo Vibe X S960
Lenovo Vibe X3
Lenovo K8
Lenovo Vobe Z2 / ZUK Edge
Oppo: VR Compatible Phones.
Oppo Reno 10x Zoom
Oppo K3
Oppo A3s
Oppo Reno Z
Oppo Reno
Oppo F9 (F9 Pro)
Oppo F7
Oppo Find X
Oppo Reno 5G
Oppo A9
Oppo A9x
Oppo K1
Oppo R9s
Oppo F3 Plus
Oppo R15 Pro
Oppo A3
Oppo A7x
Oppo Find 7 / 7a
Oppo R15x
Oppo Find X Lamborghini
Oppo R9 Plus
Oppo R15
Oppo R11
Oppo R9s Plus
Oppo Find 7a
Oppo R11s
Oppo Find 5
Oppo N1
Oppo R11/R11s Plus
Oppo N3
Oppo R3
Vivo: VR Supported Smartphones
Vivo Z1 pro
Vivo iQOO Neo
Vivo V15 Pro
Vivo V15
Vivo S1 Pro
Vivo Z5x
Vivo Y95
Vivo iQOO
Vivo V9
Vivo X27 Pro
Vivo Y71
Vivo Nex Dual Display
Vivo X27
Vivo V7+
Vivo Nex S
Vivo V3
Vivo V9
Vivo V5 plus
Vivo V3 Max
Vivo V9 Youth
Vivo Nex A
Vivo Z1  Lite
Vivo X6
Vivo X7
Vivo X3S
Vivo Z3i
Vivo X7 Plus
Vivo X20
Vivo X5 Max
Vivo X20 Plus
Vivo X play 6
Vivo X5
Vivo XShot
Vivo Y27
Vivo X play 5
Vivo X Play 3S
Vivo X Play 5 Elite
Vivo X6S
Vivo X6S Plus
Vivo X6 Plus
Micromax Infinity N12
Micromax Infinity N11
Motorola VR Headset Compatible Smartphones.
Motorola One Vision
Motorola Moto Z4
Motorola Moto G7 Power
Motorola Moto G7 Plus
Motorola Moto G7
Motorola Moto G6
Motorola One (P30 Play)
Motorola One Power (P30 Note)
Motorola Moto G7 Play
Motorola Moto G4 Plus
Motorola Moto X4
Motorola Moto G4
Motorola Nexus 6
Motorola Moto G5/ G5s Plus
Motorola Moto Z3
Motorola Moto Z3 Play
Motorola Moto Z Play
Motorola Moto Z2 Play
Motorola Moto M
Motorola Droid Turbo 2
Motorola Z2 Force
Motorola DROID Turbo
Motorola X Style
Motorola Moto Z Force
Motorola One Action
Motorola Moto X
Motorola P30
Motorola P40
Honor: VR Compatible Smartphone List.
Honor 8X
Honor 20 Pro
Honor View 20
Honor 20
Honor Play
Honor 10
Honor 8
Honor 8X Max
Honor 7/7A
Honor Note 10
Honor 9
Honor  View 10
Honor Magic 2
Honor Magic 2 3D
Honor 6
Honor 8 Pro
Honor  Note 8
Honor 6 Plus
Honor 7i
Honor V8 & Magic
Huawei: Virtual Reality Headset Supported Smartphone
Huawei P30 Pro
Huawei P30 Lite
Huawei nova 5i Pro
Huawei Y9 Prime (2019)
Huawei P30
Huawei Y9 (2019)
Huawei nova 5 Pro
Huawei Mate 20 Pro
Huawei Nova 3i
Huawei Nova 5
Huawei P20 lite (2019)
Huawei P20 Pro
Huawei Mate 20 X (5G)
Huawei P20 Lite
Huawei Mate 20 / 20 Lite
Huawei Mate X / 20 X
Huawei P20
Huawei nova 3 /4 / 4e
Huawei P Smart Z
Huawei P8/ P9 / P9 Plus
Huawei Mate 10 Pro
Huawei Nexus 6 P
Huawei P10 / P10 Lite / P10 Plus
Huawei Y Max
Huawei Mate 9
Huawei Mate 8
Huawei Y9
Huawei Enjoy 9s