No doubt, Movies, and TV Shows are quite fun when we watch together with Friends or Family. But, If your loved one isn't always around – especially if you're in a long-distance relationship. Then, it becomes harder to watch favorite TV Shows or Movies together. But, with the growth of online streaming services, like Netflix. It's now become easy to Watch Netflix together with faraway friends. No matter, in which part of the world they're living.
There are several Apps, Chrome extensions and site that lets you sync Netflix across the Internet. Means, you and your friend can watch a video simultaneously. And, you can even chat while watching. So now no need to switch between Netflix and chat applications. Yes, PiP mode is also can be handy in iOS and Android. But, it's not a convenient way. That's why, in this article, you will know the best ways to watch Netflix with friends.
Watch Netflix Together With Faraway Friends.
1. Rave – Videos with Friends. (Android, iOS)
Currently, Rave is the only App, that lets you binge watch Netflix with remote friends. And, it's free, and, available for both Android and iOS. Apart from Netflix, YouTube, Vimeo, Tubi and few more streaming platforms available. Google Drive and Dropbox option also available, to upload videos and watch together. Rave also lets you sync smartphones to turn into an instant speaker system. While watching any video together in Rave, you can text and talk.
1. First, head over to the Play Store/App Store on your Android/iOS device. And, install Rave App.
Rave App for Android||Rave App for iOS.
2. Open Rave App, and keep swiping to skip the introduction of the App. After that, sign in to Rave using your Google Account. (Or, Facebook, Twitter.)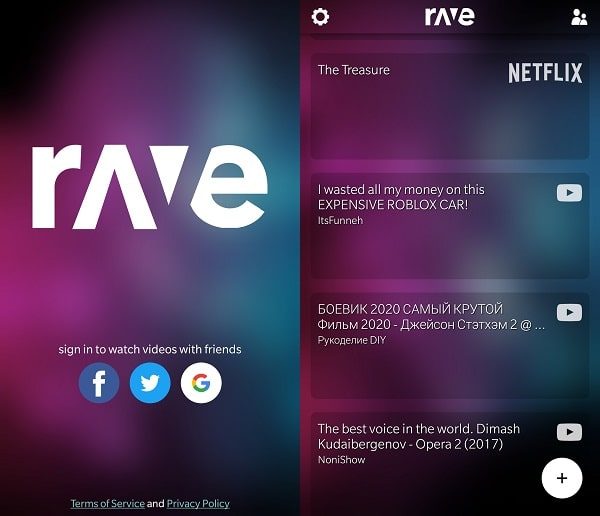 3. Now, you will see other people's Rave watch party. You can either join someone's video or can create your own private rave. To do that, tap on the "+" icon from the bottom right corner.
You will see many streaming services option. Tap on Netflix. You're using this app the first time, so you have to log in to your Netflix account.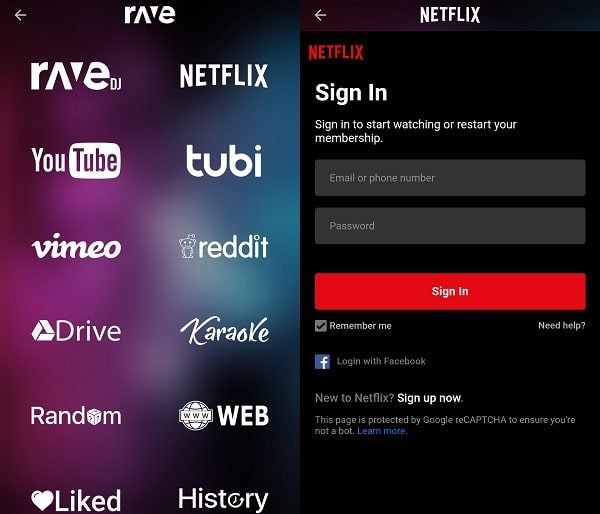 4. Once, you complete the login process, select the show you want to Watch and Play it. It will take a few seconds to start the video. As soon as it plays, pause the video. So that you can invite your friend.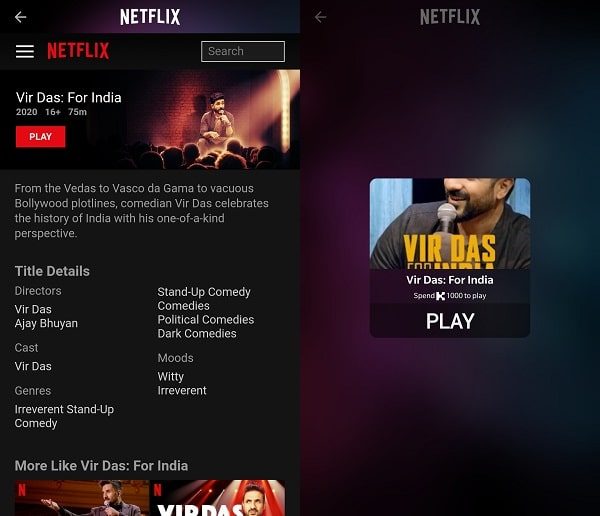 5. Before sending an invite to a friend, first, change privacy settings. There are four privacy options that you can see below the video playback. Invite Only, Nearby, Friends Only and Public. So, if you want to watch with only a long-distance friend then select "Invite Only".
Note: Even, If you keep it public, only the people those have Netflix subscription could watch it. But, if you're using this App, only because, you want to watch with someone. Then, change privacy settings.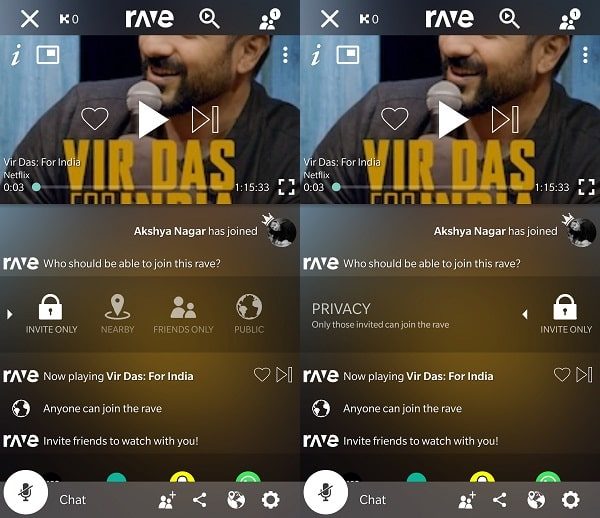 6. One thing you need to know that, your friends also need a Netflix account and the rave App to join. To share the link, tap on the share icon and share the link via App of your choice. (If both you and your friend are logging in from the same Netflix Account. Make sure, you have the required subscription plan for that.)

7. Once, your friend will click on the link. It will redirect to the Rave App. And, once both App and Netflix login process will get done. Then, you both can enjoy Netflix together.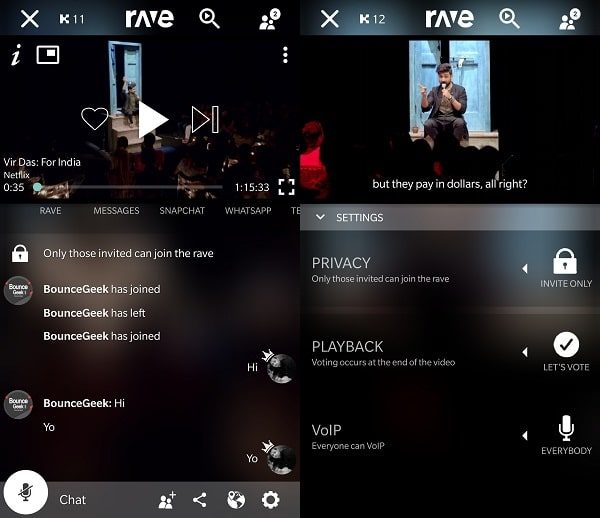 If the host stops the video, then, playback will stop for both. And, the best thing is you can chat and talk while watching. There are some more settings that you can customize by tapping on the gear icon.
2. Netflix Party Chrome Extension. (For PC.)
Netflix Party is a Google Chrome-exclusive extension to Watch Netflix remotely with friends. It synchronizes Netflix video playback and adds group chat option. Using this extension is quite easy. You just have to create a Netflix Party. And, via your link, other people can join. In Netflix Party extension, you can give control to everyone. Means, anyone in your Netflix Party can play/pause the video. You can now customize the chat window with username & user icon. However, you can only add users who have a live Netflix subscription. Also, the extension is required for both users.
1. Install Netflix Party extension in your chrome browser.
2. After that, Login into Netflix and Open a video that you want to watch with a faraway friend.
3. To create a party, click on the "NP" extension icon. And, then click on "Start the party". If you don't want to give control to your friends then mark the "Only I have control" option.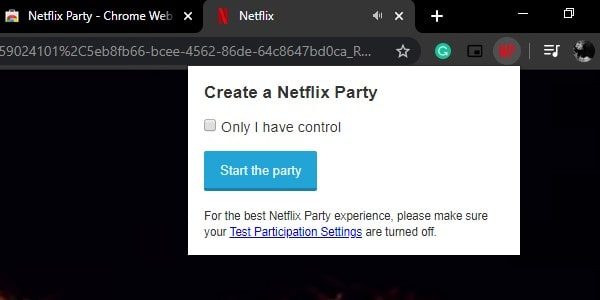 4. You will now get a sharable URL. Copy and share it with your friends, you can send through Email.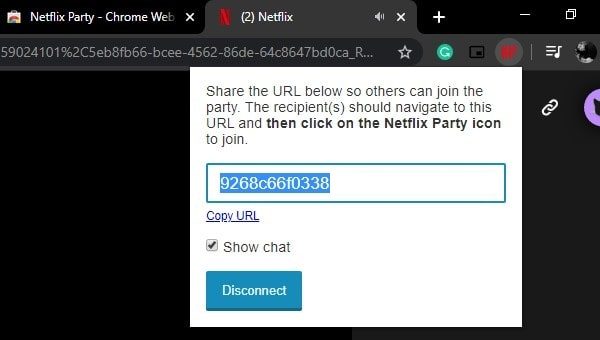 5. Your friend can join your Netflix Party. By logging into Netflix Account in Chrome. (Your friend also needs to install the extension.)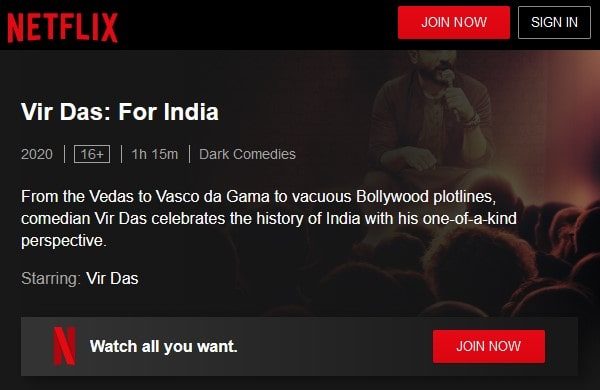 Once, your friend will join, you can customize chat. A chat window will appear on the left side. You can't hide the chat window, it will appear even if you're in full-screen mode.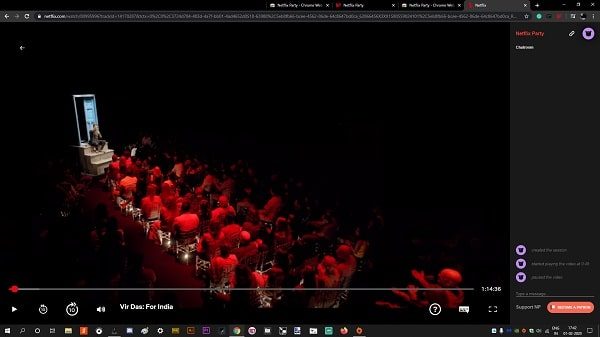 Still, there are a few more Apps and Sites. I will keep updating this article. If you didn't like Rave App & Netflix Party to watch Netflix together. Then, you can create a Discord Server and connect through voice channels with your friend. And, can talk while watching a Netflix video.