No doubt, that Computer Games are the best way to relax and kill time. But, sometimes playing games like PUBG and Fortnite can be stressful. And, you can't deny that these games are time-consuming. If you do streaming then playing these types of Games for hours might be worth it for you. But, If you're just a casual Gamer or looking for some games to play on your Work PC. Then, this article might be helpful for you. In this article, you will get to know about some Fun Browser Games.
Well, to play these browser Games you don't need any special hardware. These Games are HTML5-based, so will work on Chrome Web Browser. But, there are some Games that require Flash. Oh, don't worry, If you're not good at multiplayer battle royal Games. These browser games (Bored-at-work Games) are designed to enjoy your free time. And, will satisfy your cravings of playing Console Games.
Best Fun Browser Games.
There are too many browser Games available to play Online. But, here I am listing some best browser games only.
Cribbage Online
Cribbage is a classic card game focused on creating card combinations for points, and it uses a specialized scoring board to track each player's progress. The game is traditionally for two players but can accommodate more, and involves strategic elements like optimizing a set of cards known as the "crib." Online platforms such as Cribbage Online provide an easy and accessible way to play Cribbage, featuring digital scoreboards, automated rules, single-player mode, and a variety of difficulty modes making it convenient for both new and experienced players to enjoy the game.
Cribbage Online (Mobile-friendly)
Spades.co
The objective of Spades is for players to accurately predict the number of "tricks" they will take in each round, while also trying to secure as many tricks as possible based on the strength of their spade cards, which serve as the trump suit. Teams or individual players aim to fulfill their bids while thwarting opponents, and points are awarded based on successful bids and tricks taken. Playing Spades online offers a convenient way to engage in this classic card game, allowing you to compete with friends or strangers from around the world. Spades.co features the game in a bright and colorful format and allows the game to be played in single-player mode.
8 Ball Pool.
This is one of the biggest and oldest browser multiplayer pool games, developed by Miniclip. In this game, you can play for free against other random Players. Or, can play against friends in 1-on-1 matches. Also, you can enter into tournaments but for that, you need to log in. Otherwise, you can play as a guest. This Game is available for Android, iPhone, iPad, and iTouch devices. But, here we are talking about browser Games. So, to play 8 ball pool in Chrome, you just need to allow Flash player permission.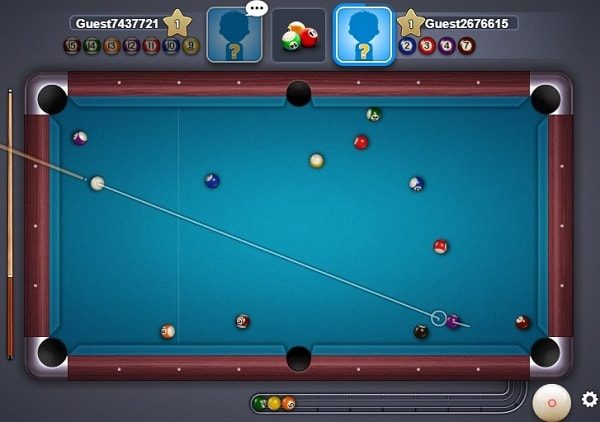 If you ever played pool in real life. Then, maybe you already know about the Game. However, in a Computer, you don't need real-life Game skills. You just need to choose the right aim direction through the mouse. And, after that hold the left click, and release to play the shot. That's it. If you hit the ball into the right hole, then you will get another chance. And, to win the Game, you have to put 8 number ball into the hole.
8 Ball Pool iOS | 8 Ball Pool Google Play
If you're too lazy to play a Game using a keyboard and mouse click. Then, you might like this Fun Browser Game. This Game looks so simple with colored balls and a checker-line background. But, in reality, this Game is much more challenging. The game starts with the little circle of yours. And, when you eat all the little circles around you, your circle will get bigger. Basically, all other little circles are other players. You have to save yourself from other big circles. Otherwise, a bigger player will eat you.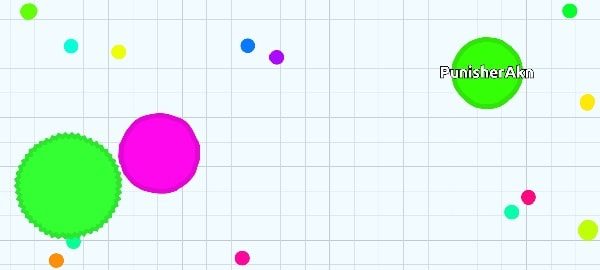 The smaller player or you can say circle moves faster. But, when you get big, you will move slower. You can also split your circle into two equal masses. When you will split out in two circles. The one circle will help to envelop the smaller player running away from you. In the Game, you can play multiple modes. That includes team Games. The best part is, to play the Game, you just need to move the mouse around.
Agar.io iOS | Agar.io Google Play
Short Ride.
However, this Game is a little bit brutal when you die in the Game. But still, you will love this Game. If you love to play adventure Games. Then, this Game is definitely for you. When you start the Game, you will get a bicycle. You need to press the space bar to ride the bicycle. After that, you need to cross multiple hurdles, without hurting yourself in the Game.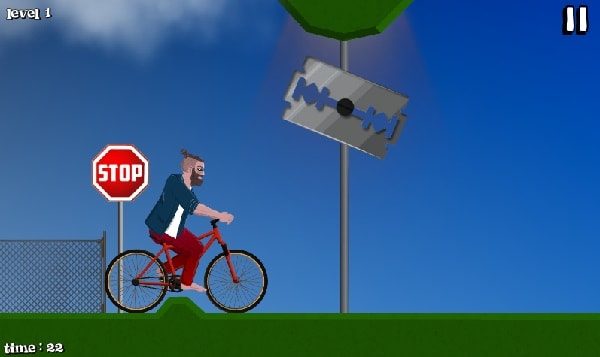 If your bicycle gets in touch with any obstacles, then your bicycle will get broken. The best thing is, you can play without your bicycle. But, there are a few obstacles that you can't pass without a bicycle. So, you have to take care of your bicycle in the Game. You can play the whole game with just five keyboard keys.
Short Ride iOS | Short Ride Google Play
Backflipper.
Backflipper is one of the best Fun Browser Games. But, you need to download it first within the browser. The size of the Game is just 26 MB. Don't worry, the Game will get started when downloads are complete. Doing BackFlip in real life is the toughest thing to perform. But playing this Game in the browser is really fun. You just need to click at the right time to do a backflip.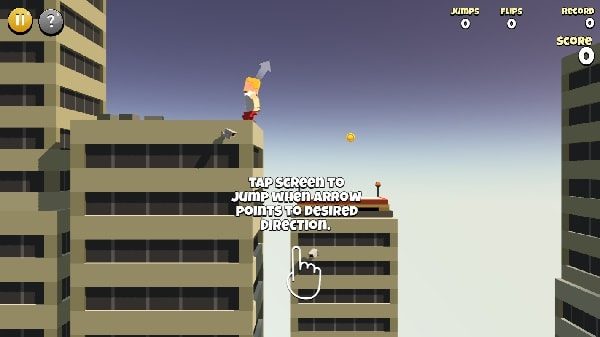 In this game, you have to perform a backflip from rooftop to rooftop. And, if you miss the target. Your head will get smacked down on the rooftop. Overall, this is the best Fun browser game to pass the time when you're getting bored. And, you can also download this Game on your smartphone. Available for Android and iOS.
Backflipper iOS | Backflipper Google Play
Minecraft.
Well, This Game doesn't need an introduction. The Game does allow the player to build different blocks in a 3D procedurally generated world. In this game, there are some other activities to do. Like exploration, resource gathering, combat, and crafting. Well, the Java edition of the Game allows the user to modify the Game. But, the browser version has its limitations.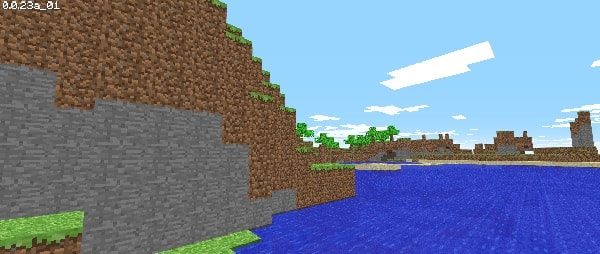 You can play it in creative mode with unlimited resources. Or, you can play a survival mode. In which you can craft weapons and armor. And, can fight with dangerous mobs. Overall, if you're looking for something unique fun Browser Games. Then, must try this Game.
Minecraft iOS | MineCraft Google Play
Do you love to Play First Person Shooting Game? Then, Krunker.io is the Game that you're looking for. This Gams's format is completely similar to CS: GO Deathmatch. You just need to kill the highest number of enemies to score at the top. The game is set up in a pixel universe. In the Game, you will get random weapons to shoot the enemy.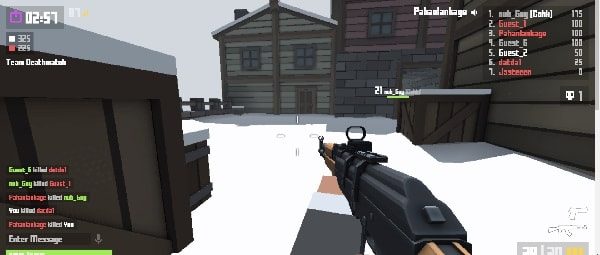 Well, once you die in the Game, you will not automatically get alive in the Game. You need to manually re-enter in the Game. You can play the Game with a keyboard and mouse. W, A, S, D keys to move around, and mouse to fire the gun.
Krunker.io iOS | Krunker.io Google Play
Pirate Battle Royale
Do you love to play battle royale Games? But, don't have time to download and play those longer games. Then, you can play Pirate battle royale. In this game, you're marooned on a tropical island with other pirates. And, you have to kill other pirates with the sword. You have to collect coins to get bigger. When you kill a pirate, you will get his loot.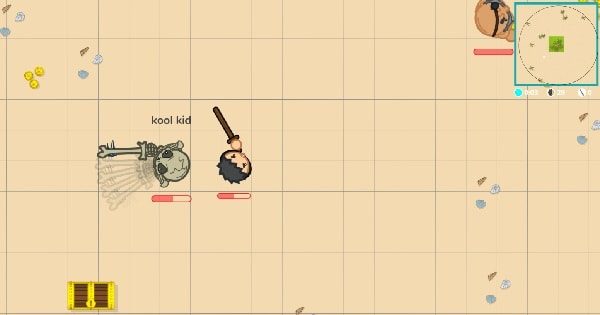 Like every other battle royale game, the circle starts getting smaller. And, you have to stay inside it. Otherwise, you will die immediately. In the Game, you get a limited amount of health. And, you have to save your health, because you can't heal. You need to survive longer in the Game, to level up. And, if you win, you can discover new islands. With your doubloons, you can buy new characters to become more powerful. Overall, it is the best fun browser game.
Pirate Battle Royale iOS | Pirate Battle Royale Google Play