Amazon Fire TV Stick is a fantastic medium to access Netflix, Amazon Prime Video, Kodi, and a handful of Android games on your TV. The Firestick remote is also full of surprises too. There are a few hidden Firestick key combinations or shortcuts that will let you unlock hidden Firestick settings. Firestick's user interface isn't always friendliest. And, many Firestick settings and features remain hidden. With these shortcuts, you can cycle through screen display setups, factory reset with the remote, reboot the TV, and much more you will able to do. So, let's get started.
If you're using a Android TV with Fire TV Stick, then you can turn on your TV using Fire TV Stick.
Fire TV Stick Remote Shortcuts.
Adjust the Display Resolution.
Fire TV Stick comes in two variants. The regular Fire TV Stick works at 720p(HD) and 1080p(Full HD) up to 60fps. And, the 4K version of Fire TV Stick offers 2160p(4K/Ultra HD), 1080p(Full HD) and 720p(HD) up to 60fps output resolution. Even though the Firestick automatically detects the resolution. But, you can switch between the HD, Full HD, and 4K resolution manually as well.
To do that, press and hold the UP Navigation + Rewind button on the Firestick remote for 10 seconds. And, the display will show you the current resolution.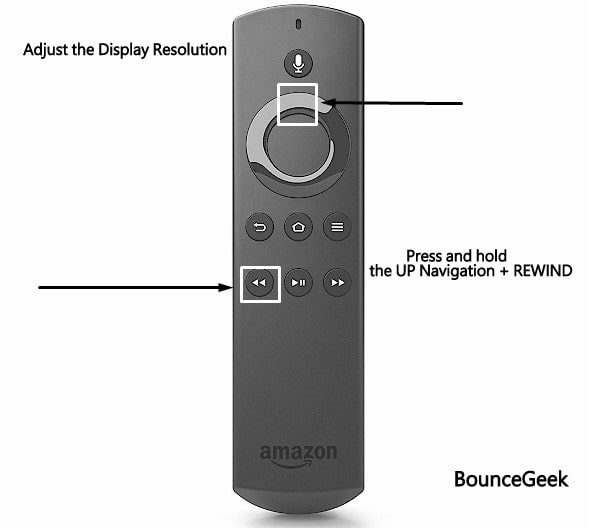 It will cycle between multiple resolutions and refresh rates. You can set the resolution of your choice by pressing the select button on Fire TV Stick remote.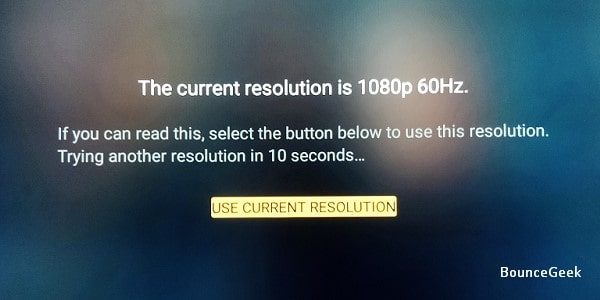 (When the resolution setup screen does appear, don't press any key on the remote. Firestick will show you all available resolutions one after one every 10 seconds. Wait for the resolution that you want to set. When your desired resolution appears, then, select the "Use current resolution" option.)
Reset your Fire TV Stick.
Like any other streaming device, Amazon's Fire TV stick is also sensitive to malfunctions. Such as stuck at one Apps, occasional hangs, black screen, random Apps getting open, and many others. Well, these issues usually go away with a factory reset of the Fire TV Stick.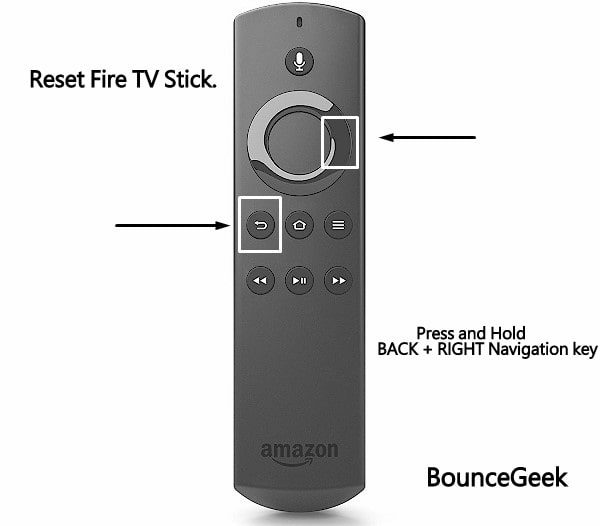 Normally, to reset Fire TV Stick, you have to go into Settings > My Fire TV > select "Reset to factory defaults". (Scroll down for the reset option.) But, with a simple Fire TV Stick Remote shortcut, you can initiate the process immediately. Just press and hold the Back + Right navigation key on the remote for 10 seconds.
Reset your Fire TV Stick Remote.
If you have multiple Firesticks, then you can't simply use one remote with all devices. Yes, you can unpair the remote and then pair it with another Fire TV Stick. But, without going into the system menu, you can do the same with a simple Fire TV Stick shortcut. You have to reset the Firestick remote.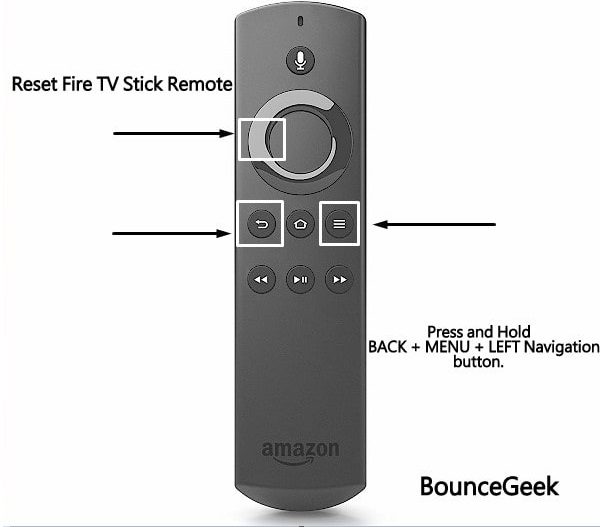 To do that, hold the Back + Menu + Left navigation button for 15 seconds. This will reset the remote. Reset to Factory Defaults window will appear, select OK option to continue. Connect Remote to the Firestick – Pairing or connecting the remote now with another Firestick is very simple. From the home screen of the Fire TV Stick, press and hold the Home Button on your remote for up to 20 seconds.
Open the system menu.
These are the most frequently used features on Fire TV Stick. By long-pressing the home button on the remote, you can open the quick settings menu. The quick setting page will show you time, mirroring options, settings, Apps and even you can put Firestick to sleep. Overall, it's really a convenient shortcut.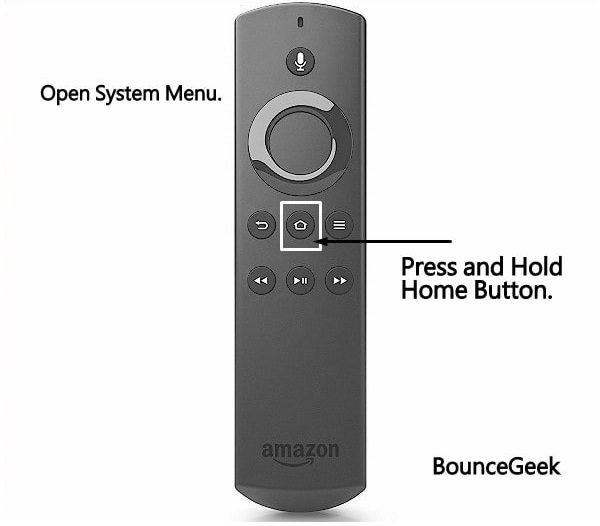 Restart Firestick.
If you don't want to reset FireStick to default when it stops responding. Then, you can try restarting the Firestick, instead of restarting the TV. This shortcut might come in handy. You just have to press and hold down the Select + Play button for 10 seconds to force a restart. Fire Stick will show a notification that "Your Amazon fire TV is switching off". It means the restart process got initiated.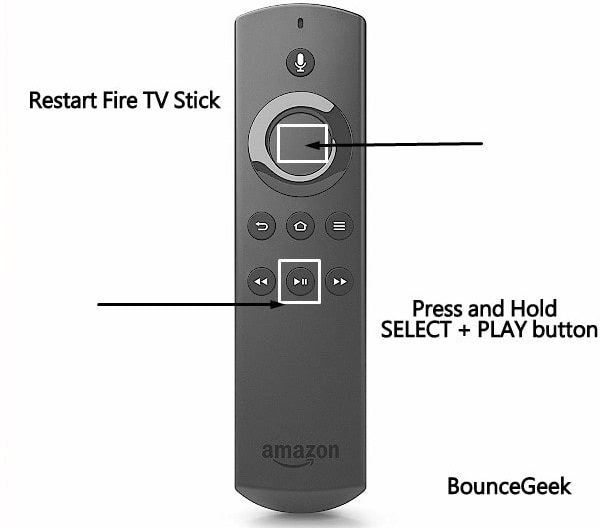 Summing-up – Fire TV Stick Remote Shortcuts.
So, these were a few shortcuts that I frequently use in my Fire TV Stick. These shortcuts might help you save a lot of time. Though, if you know any other shortcuts, feel free to let me know in the comment section.