Are you searching for the movie streaming site Vumoo?. Actually, Vumoo(dot)ch and Vumoo(dot)li domain got banned due to copyright issue. And, there are some other Vumoo sites with different domain available. But, if you try to play video on those sites. It will redirect you somewhere else. And, those sites contain some malicious code and annoying popup ads. So, I suggest you, try out some Vumoo Alternatives mentioned in this article.
Finding some sites like Vumoo wasn't easy. Because Vumoo was offering all new Movies and TV Shows. So that user doesn't need to look for other sites. And, the site was well organized. The best part was about Vumoo, that all contents were available for free. Even, some users think, that Vumoo was Netflix Alternative. The site was pulling content from various sources. Instead of hosting movies on their server. And, apart from watching movies online, there was movies download option also available.
So, in this article, you will get to know about some best sites like Vumoo. Apart from sites, I have also added some best Apps, to watch movies online for free.
Best Vumoo Alternatives Sites.
PutLocker.
Putlocker site domain keeps changing. But, Still, the site does manage to provide free Movies and TV Shows. Putlocker sites interface is well organized and much better than Vumoo. Putlocker site contains ads, but ads are the source of income for the site owner. Though, by using some ad blocker you can get rid of from ads. Don't know how, but the site provides the latest movies after a few days of release.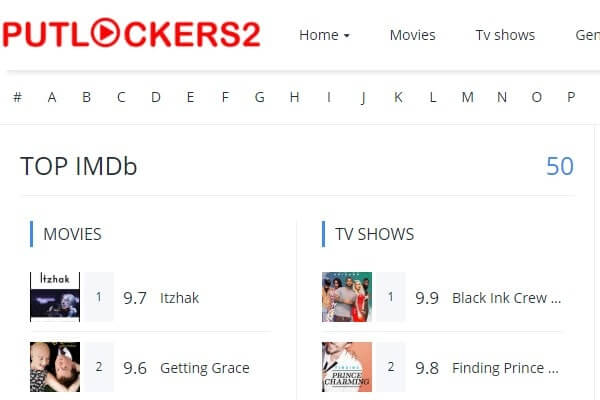 Like Vumoo, the site doesn't host content on its server. Putlocker does embed (add) videos from other servers. If you're not able to find out any movie, then you can request from the site owner. The site has 19 Genre of Movies. And, you don't need to register to Watch Movies and TV Shows. If you can't decide which movies or TV Shows to Watch. Then, "Top IMDb" section will help you out. Overall, this site is one of the best Vumoo Alternatives.
Vid Sturm.
(Contains Harmful Ads.)
Before you visit on Vid-Sturm to Watch Movies. You need to know, this site contains harmful ads. But, the site does offer the latest Movies and TV Shows. That's why I am adding it on this list. Though, you can still access this site safely. You just need to download a best Anonymous browser. Apart from watching movies online, the site lets you download Movies. By using the Magnet link.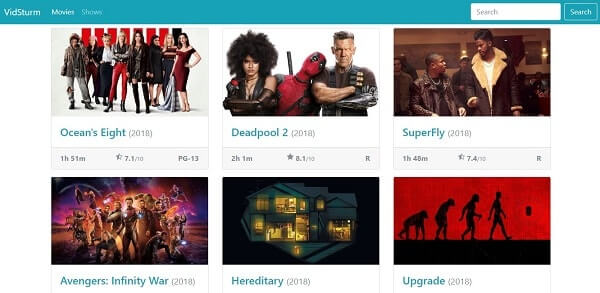 The site provides movies in two quality 720p and 1080p. The VidSturm site user interface is quite simple. Because there aren't many options. Movies and TV Shows two section available. When you open the site it shows the latest movies. And, the site uses a third-party hosting server to host video content.
Haloa Movies.
If you're specifically searching for Movies, then Haloa Movies is the best site for you. Because, this site tries to provide every new movie, before any other site. Haloa Movies site interface is very user-friendly. The site design is similar to Vumoo Movies. Haloa Movies lets you download Movies in HD for free. The site also does show movies description and IMDb rating.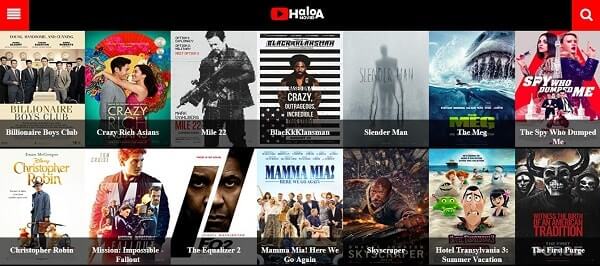 But to Watch content, you need to create a free account first. Don't worry, the site doesn't ask for card details. The site has various categories to sort Movies. Also, you can sort movies according to year, rating and popularity. Overall, this site can be one of the best Vumoo Alternatives.
Movies Planet.
Instead of calling it one of Vumoo Alternatives. I would like to say it Putlocker Alternative. Because Movies Planet user interface is somehow similar to Putlocker site. In the comparison of Putlocker, this site contains fewer ads. But to watch Movies and TV Shows you need to Signup. The site owner also listed some upcoming movies. So, you will get an idea, which movies are coming next on site.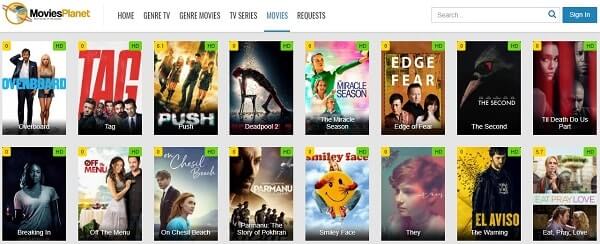 You can also request for Movies using your Movies Planet Account. There are Genre TV and Genre Movies two section available. Site home page shows the latest and random movies to Watch. Overall, this site is good, if you're looking for some fresh content to Watch.
Viooz HD.
Viooz HD is another free movie streaming sites. Viooz site is better than any other listed site in this article. And, the site offers more content in comparison to Vumoo. Which makes it one of best Vumoo Alternative. You can also switch the site theme between white and black. Apart from movies, you can watch almost all TV Series on this site.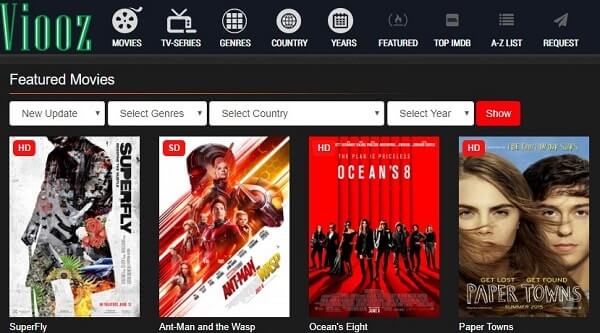 Like other movies site, this site also does offer an option to request movies. The best part is you don't need to signup for watch movies. You can sort movies according to alphabetical order. Or, can use "Top IMDb" option to find out highly rated movies. The country section also available to sort regional content.
Summing – up. Best Sites like Vumoo.
That's it. Still, there are many sites left to mention. Like, Yes Movies, Solar Movies, My Download Tube. But, I have already mentioned these sites in my other articles. And, some of these sites shut down. Or, Admin keeps changing the domain. And, these five sites are more than enough to Watch Movies for Free. Well, I am not ending up this article here. Next, I am gonna mention some best Apps.
Best Vumoo Alternatives Apps.
Note: These Apps aren't available on Play Store. You can only download it from the official site of App.
Free-flix HQ.
Free-flix App lets you enjoy Movies & TV Shows in 1080p quality. With this App, you can cast your movies on TV. Because App supports Chromecast. Even you can download multiple contents simultaneously. Download Manager comes with Pause and Resume Option. If you like to watch anime and cartoons, then also this App will come in handy.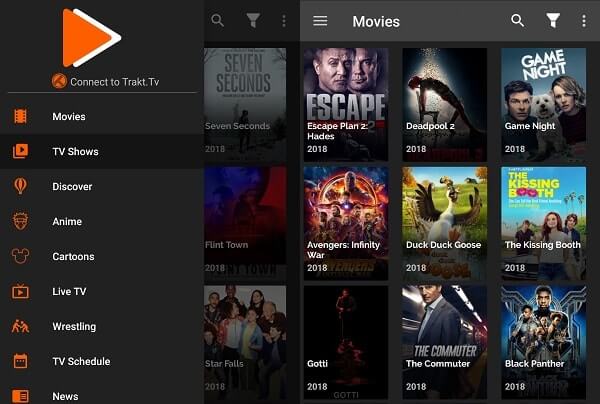 The app comes with the powerful built-in player. Also, you can switch between multiple servers. (10 servers available.) If the video is not getting started. You can also sort movies according to genre and year. Parental control settings also available to hide inappropriate content. The App contains negligible ads. So, instead of sites like Vumoo, you need to use this App.
Morpheus TV.
The Morpheus TV App user interface is a little bit complicated. When you will open this App, it will show you four options. Movies, TV Shows, Downloads, and Settings. If you choose movies or TV Shows, the App will ask you to choose between Trending and Popular TV Shows. Or, you can search for your favorite Movie or TV Show.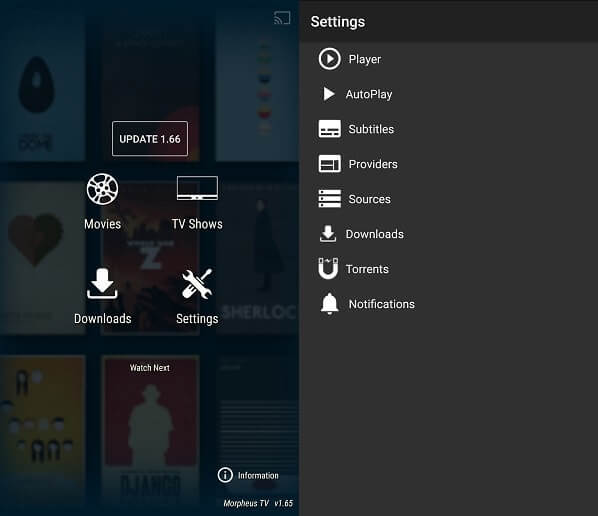 App also allows casting Movies using Chromcast. You can also choose between multiple video streaming providers. The app does come with subtitle feature. You can also manage buffer settings of Video Player. Overall, a good App to Watch Content for free.
Terrarium TV App.
I am ending this Vumoo Alternatives list with Terrarium TV App. If above sites and Apps, you don't find out useful. Then Terrarium TV App definitely will be the App that you will download. App offers Movies and TV Shows from various sources. Like, Netflix, Amazon Prime, Hulu and YouTube Red. The best part is you can use your favorite Android browser to play videos. MX Player works perfectly fine with this App.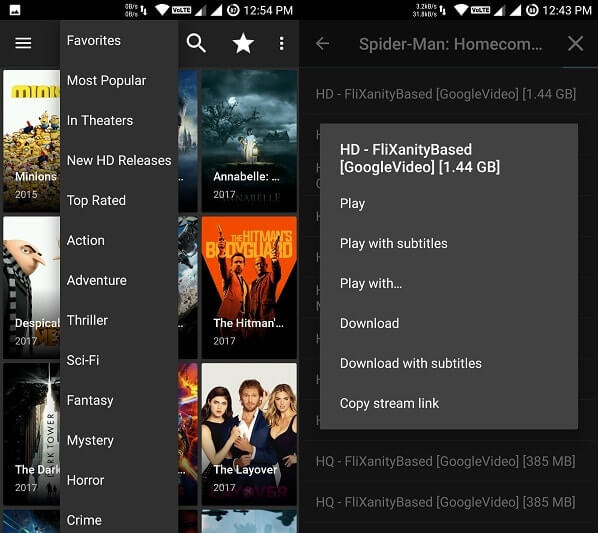 And, you don't need to download subtitle file from the external source. App provides an option to play video with subtitles. You can also make a list of favorite shows and can watch them later. Even, you can watch in multiple quality. TV Calander section also available to track TV Shows. Overall, a perfect App to enjoy Movies.
Summing – up. Vumoo Alternatives Apps.
So these are the top 3 best App to Watch Movies and TV Shows. Although, there are some other Apps available like Showbox, Cinema Box. But, currently, those Apps aren't working. Means, there is the server issue with those Apps. If you're confused which App you should download. Then, I suggest you download the Terrarium TV App. That's it. If you know any other better App or Site. Feel free to Comment.