The best way to access the internet is through a WiFi connection. Because you can secure your internet connection from unauthorized access using WPA/WPA 2 security. But nowadays there are many rooted apps available that allow bypassing WiFi password/security. By using these Apps anyone can access your private WiFi connection. But if you want you can see "Who is connected to my WiFi Network". And you can also block unknown devices connected to your WiFi network.
Check Who is connected to my WiFi.
On Windows.
Method 1: Using router settings.
The best way to find out and block unknown WiFi users/devices is by using the router admin page. Every WiFi modem comes with a settings page, which you can access using a web address.
Note: This method will only work If your device (Mobile/PC) is connected to the same wireless network.
Step: 1 Type the following address 192.168.0.1 / 192.168.1.1 on any web browser and press enter. If this default address doesn't work then check the WiFi modem for a specific address to access the admin panel.
Step: 2 After entering this address a small window will pop-up. Enter the username and password of your WiFi modem and press enter.
Default username and password.
Username – ADMIN
Password – ADMIN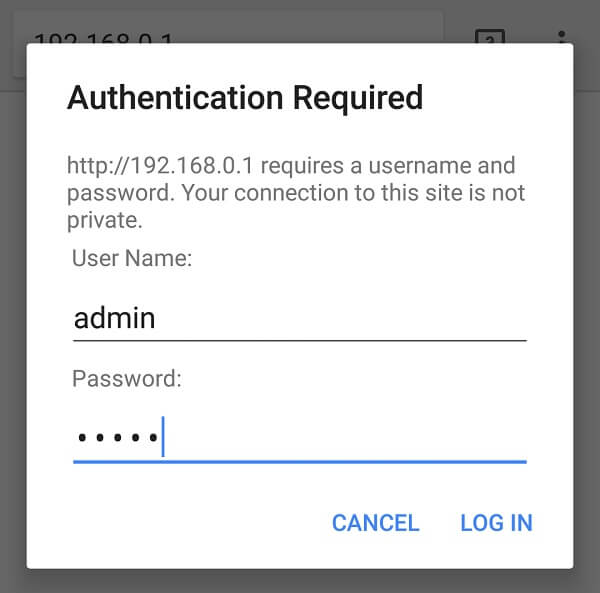 Note: If this username password isn't working then you can reset your modem, else contact the service provider.
Step: 3 After entering the correct details on the authentication page, the settings page of your wireless router will open. You can do many things on this page like change WiFi password, block mac address, bandwidth control, and much more.
But as you want to know "Who is connected to my WiFi Network" so go to Wireless>Wireless Statistics. Here you can see the mac address of all connected WiFi devices or see who is on my WiFi.
Find out your mac address and block unknown devices connected to your WiFi.
How to kick people off your wifi.
Before start kicks people off from your WiFi first you need to know your mac address. If wrongly you block yours then you"ll lose wireless connection.
Check mac address of Windows – Open command prompt and type ipconfig /all and press enter. This command will show you all information related to your network, check for physical addresses to know your PC mac address.
Check mac address of Android – Go to Settings> About Phone> Status> WiFi Mac address.
After finding out devices on my network, now check which is the unknown mac address showing in wireless statistics. If there is any then copy mac address or note down in a notepad to block.
Go to wireless> wireless mac filtering, After that click on Add new paste the mac address that you want to block. Select enabled the option in the status field and then hit the OK button. Done you have successfully blocked an unknown device connected to your WiFi.

Method 2: Use Wireless Network Watcher Software.
If you're unable to access your admin panel of WiFi modem then still you can see who is on your network. All you need to download "Wireless Network Watcher by Nirsoft" and it will show you connected devices.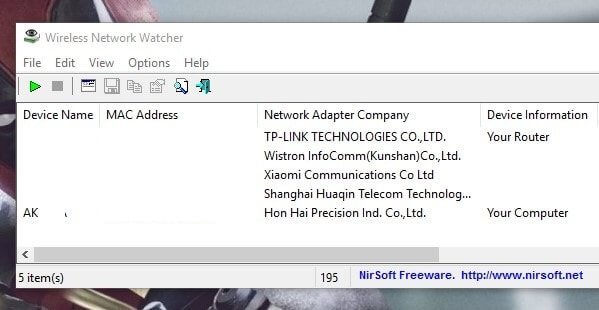 What is Wireless Network Watcher?.
It is a small utility program that scans your wireless connection and then displays a list of all connected devices. It displays IP address, Mac Address, network card information, and device name of all connected devices. You can also export a list of connected devices into HTML and text files of can copy to the clipboard.
On Mac.
Method 3: Use Who is on My WiFi Program.
It doesn't matter you're using Mac or any other device you can try the first method using any browser. But still if you are not able to access the admin panel then you can download this program from mac app store.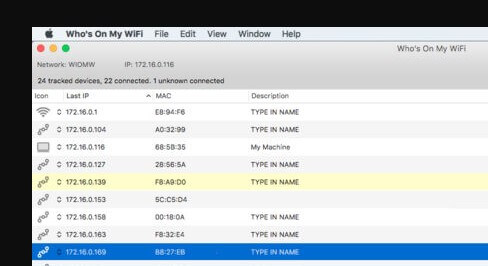 Get Who Is On My WiFi for Mac OS.
This program is somehow similar to Wireless network watcher. It shows real-time data of all connected devices to your network. You can tag or label known devices, so you"ll know if any new device joins your WiFi connection. The software shows IP address, Mac Address, Manufacture of the device, and the accurate time when the device joined your network.
On Android and iOS Devices.
Method 4: Using an Android and iOS App.
On Google Play Store and on iTunes dozens of Apps available that allow checking who is connected to my WiFi. But the best app to see connected devices is Fing, it is the fastest network scanner. It allows you to discover devices connected to your WiFi, map devices, troubleshoots network problems, and allows you to achieve the best network performance. The best part is it is available for Android and iOS and you don't need to provide any details to check the connected devices.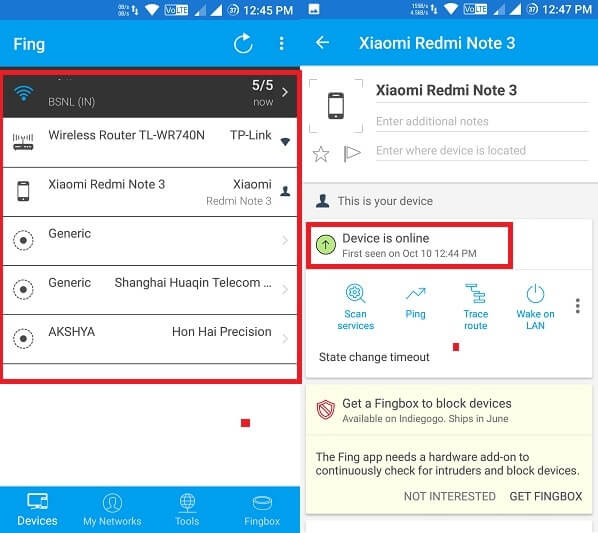 Get Fing for Android and Fing for iOS.
There is much more thing that you can do with Fing App, But this article all about identifies devices on Network.
Conclusion. – who is connected to my WiFi.
Still, there are many ways and apps available that allow checking who is on your network. But these four are the best method to find out. No matter which device you're using you can the use first method in any device. And if you're unable to login then you can use these device-specific programs. That's all folks for now, If you know any other better way feel free to comment.