There is no doubt that WhatsApp is continuously adding tons of new awesome features. Last year WhatsApp Introduced us to Video calls, and that was the best update of WhatsApp till now. This year WhatsApp Introduced us to two new features first one is Two-step Verification. It is the new security feature, which will require a passcode when registering your phone number with WhatsApp again. And another feature that is recently introduced is WhatsApp Status. WhatsApp removed its Old Whatsapp status feature, which we use to write quotes and song lyrics and our daily life status.
The brand new WhatsApp status allows us to post Photos, Videos, Gifs, which will disappear or removed after 24 Hours. This feature is basically identical for Snapchat and Instagram. Many users don't like the new WhatsApp Status feature and want to Get Back Old WhatsApp Status. If you are using an Android device then it is possible to rollback Old status feature.
Recently WhatsApp Announced that, In the upcoming update, WhatsApp will Bring back the old WhatsApp status feature, Will call it Tagline. But we don't know the exact date, that's why In this Article am going to provide Two Method to Get Back Old WhatsApp Status on Android.
Get Back Old WhatsApp Status feature on Non-Rooted Android Devices.
Have you recently updated WhatsApp App and after updating it, You found that the newer version or the New status feature is not so Good. You can easily get all the old WhatsApp features by Installing an older version of the App. I tried a much older WhatsApp build but only WhatsApp 2.17.60 worked for me.
You can Easily Download the Older version by going ApkMirrror Website and just search for WhatsApp. You can also try other sites to get the older version of the WhatsApp App. Don't forget to Enable Unknown Sources from settings, Because Android does not allow to install third-party apps.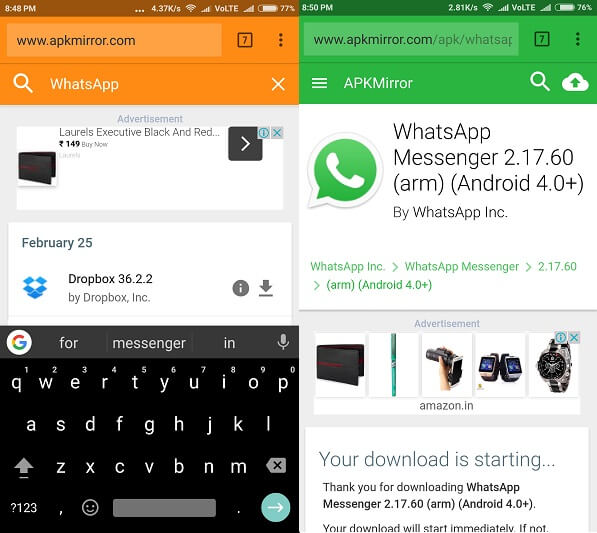 After Installing the older version of WhatsApp, Now you can use the old version of WhatsApp status. And as you can see am using WhatsApp 2.17.60.
But before start using the older version of WhatsApp make sure you have disabled auto-updates of Android Apps. To Disable Auto-update of Android apps, Go to play store Settings and Select "Do not Auto-Update Android Update".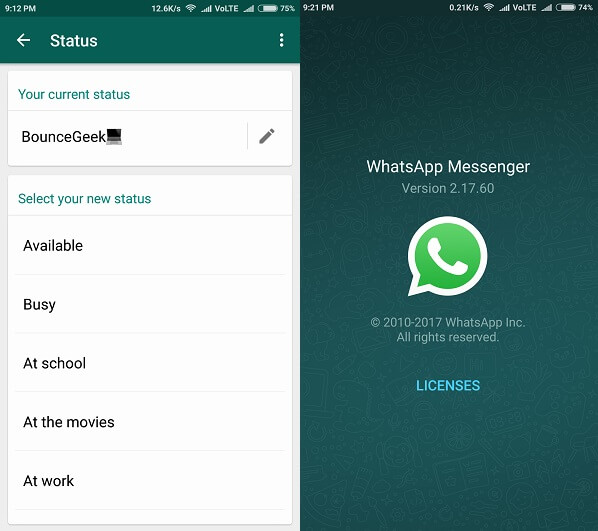 This method will work in on every Android Non- rooted device. But soon WhatsApp is going to pull support from its all older versions. But what If you want to use the Old WhatsApp Status feature in the latest version. I know you can do it by using WhatsApp Mods, but it will lead you to an Account ban. Here is another way to do that, only if you have a Rooted Android Device.
Get Old WhatsApp Status feature on Rooted Android Device.
If you want to Enable or get back the old WhatsApp status feature in the latest version of the app then try this Method. This method is tested in the Latest version of WhatsApp 2.17.77-. First, force stops WhatsApp Background services by going Settings>Apps.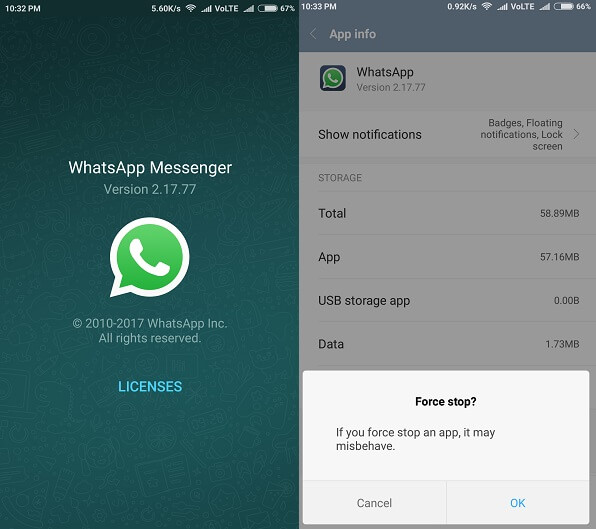 To Enable Old status feature we need Root Explorer / File Manager, am using Es File Explorer Pro. you can use these Best File Manager
Open Es File Manager Pro, and to Enable Root Explorer too, go to left Sidebar Menu and then Enable Root Explorer and Give Root Access. Now-Again tap on Root Explorer and select Mount R/W and Choose R/W for everything.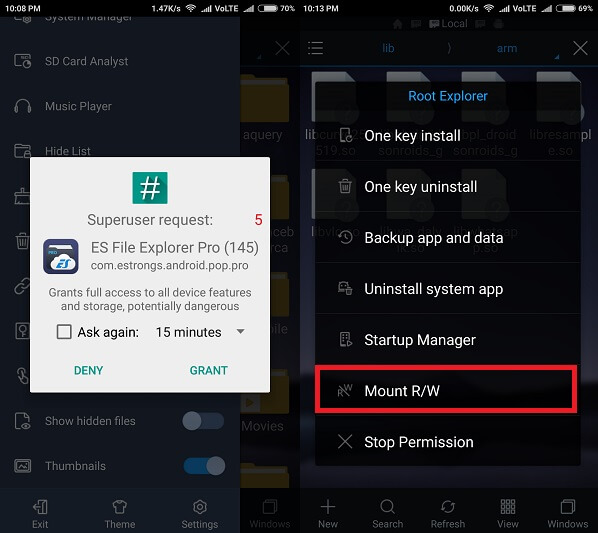 Now again open the left Sidebar menu then Go to Local> Device. Now we need to access WhatsApp Folder to make Changes. To access WhatsApp Folder Goto Data> Data> com.whatsapp then Open shared_prefs folder.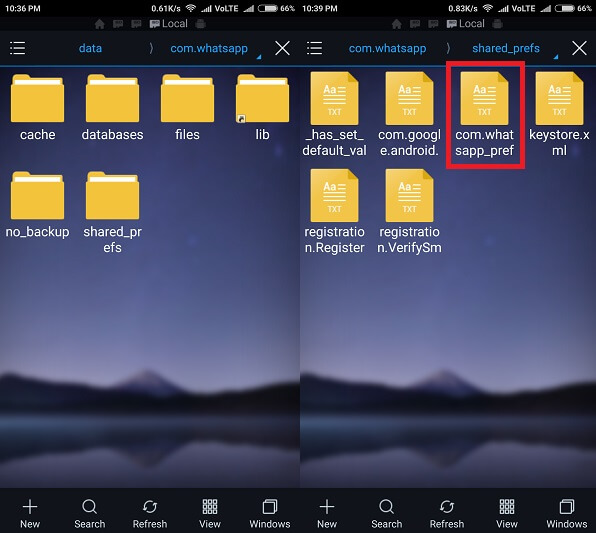 Tap on com.whatsapp_pref File, a text file will open. On the upper right corner, you can Find a pen icon, click on that to Edit Text File. Now Locate status_Mode. You can see the value of status_mode is 1 change it to 0 and hit the back button and it will ask you to save changes, click OK.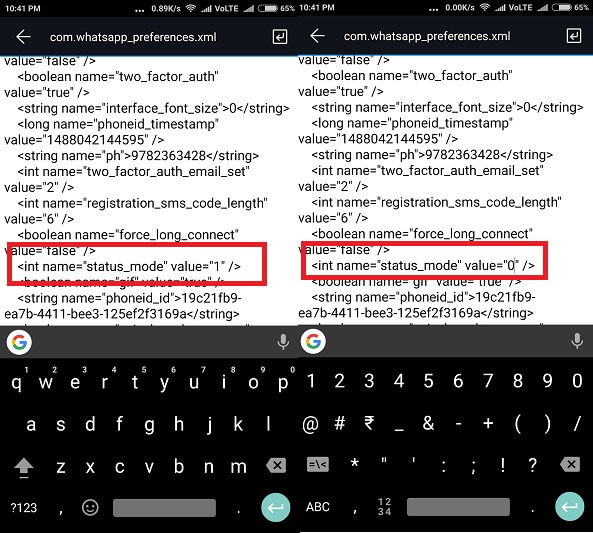 Open the WhatsApp app and you can see, you will get the old WhatsApp status option back. You can set your WhatsApp Status. But Next time when you update the app you will lose this option. Don't worry you can repeat this method every time.