Sometimes all you want to do is relax for a week and just watch your favorite shows online. However, as soon as you try to surf the web and try to find your show, you come to learn that it's not free. Especially during the pandemic, we all wanted to spend our time watching our favorite shows, but due to a tight budget, we realized we couldn't.
Sometimes, when you're going through tough times, every penny counts and you have to make the difficult decision to not subscribe to any streaming services. There are innumerable websites and platforms that you can access to watch these shows. It's pretty difficult to find a good quality streaming service for free. However, most of them are generous enough to offer a free trial for a specific time period.
In this article, we'll look at several websites and platforms to help you stream your favorite shows for free. Although, some of these streaming services aren't completely free. But, do offer free content or a free trial to test their services.
Stream Your Favorite Shows Online for Free.
1. YouTube
YouTube is one of the most renowned and well-known video-streaming platforms. As old as it is, there is an abundance of content. It also provides video quality options so you can choose the quality which is the most suitable for you. Nonetheless, there are many free online streaming services that you can use as well. But, with an increasing number of channels on YouTube emerging, there are plenty of channels that upload whole movies and episodes. You can make use of Youtube and stream your online shows for free.
2. PopcornFlix
PopcornFlix is one of the most amazing websites for streaming movies online because it's 100% legal and no subscription is required. It offers free streaming for videos and episodes. It's good to note that there are ads, but it's a small price to pay for watching your favorite show at no cost. It has a wide range of movies and shows available. The site doesn't require any sort of sign-up. All you need to do is open your browser and start streaming. It's important to know that this site is not currently accessible or available in North America.
3. Amazon Prime
Amazon Prime Video is one of the most widely used platforms across the world. It's amazing for streaming movies and TV shows. Most of the content present on Amazon is geared toward adults. There are several countries where Amazon Prime Video may not work. To overcome this you need to ensure you have the best VPN for Amazon Prime Video available. There are plenty of VPNs in the market that have their pros and cons. Even though Prime isn't free, they have a 30-day free trial policy. Also, in some countries, Amazon prime allows watching a few Movies and TV Shows for free. So, do check out in your country. Or, with a free trial, you can use it to experience how it is for you and if it suits you, you may invest in it.
4. Disney Plus
Disney Plus is great if you have kids around and want more viewing options. It's a platform whose content mostly consists of animated movies for kids. Alongside that, it also has an abundance of adult shows as well. It's pretty easy to use, just open it in your browser and start streaming. Platforms like Disney Plus are great for children. However, like most services, this isn't exactly 100% free. They do provide you with a 7-day free trial, so try to make the most of it. In-country like India, Disney Plus is in partnership with Hotstar. So, the subscription is very less. If you find it's worth the investment, then you always have the option to subscribe.
5. Hayu
If you're into reality TV shows, such as Keeping up with the Kardashians, and, Real Housewives of New Jersey, then this might be just the thing for you. This service also provides a range of content relating to criminology and cooking. Currently, it offers a 30-day free trial. Moreover, it provides free iOS and Android apps that allow you to watch your shows on your phone or tablet as well.
6. Britbox
If you happen to like British shows then you're in for a treat. Britbox has an amazing collection of old British shows. You can watch older shows if you're in the mood for nostalgia, or, can watch newer ones, such as Downton Abbey, or, Gavin and Stacey. Awesome platforms like Britbox offer all these shows in one place. Although it's not exactly free, they're generous enough to provide you with a 30-day free trial to stream your favorite online shows as much as you can. It has loads of content and you can access all of it from the web or its app. Their app works t for both Android and iOS users.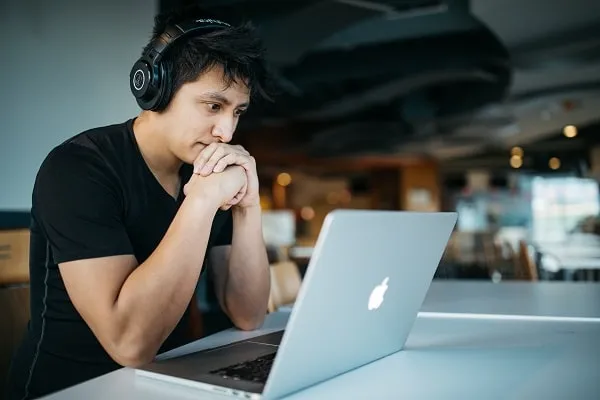 Conclusion.
Although it's a hassle trying to figure out ways to watch your favorite TV shows, these platforms work relatively effortlessly. Some provide free trial periods, that range in length, and offer you a chance to try out the service before financially investing in it. They provide the best quality and offer a variety of shows.
The content present on these platforms is of great quality and you won't regret it even if you watch something new. Their collections are amazing with a wide range of genres. Amazon Prime Video is recognized as one of the best video streaming platforms across the globe. As mentioned earlier, certain platforms may require that you use a VPN so make sure to look into reliable VPN services for the best experience.