If you're unable to use the latest version of Windows on your old PC because of low hardware specification. Then, you will be happy to know that, there are some best Android OS for PC available. And, these Android OS works flawlessly on any old computer. If you're an Android user then you already know that you can do anything in Android, which was previously possible only for windows. If you like Android Apps and Windows Interface then you should definitely try an Android OS.
Because there are some Android OS that offers Windows-like User-Interface, that makes android easy to use on PC. The best part about the Android PC operating system you don't need to replace it with your original windows. You can dual boot alongside Windows OS. And, if you don't have enough space to install OS on a PC. Then, you can use your USB Drive or external SSD to dual-boot Android. There are many Android OS available based on different-different Android versions. In this article, I've added a complete list of all working Android OS. Also, you will find a guide to Dual-Boot all these OS.
Complete list of all Latest Best Android OS for PC
Bliss OS
Bliss OS is the only Android OS that is based on Android Q. Yes, there is a newer version of Android already available. But, the rest of the Android OS is based on Android Nougat. That's why it is the latest Android OS for PC. Just like every other Android OS, Bliss also inherits the Windows interface. This OS is compatible with the PC's, MacBook, and Chromebook that comes with x86/x86_64 CPU.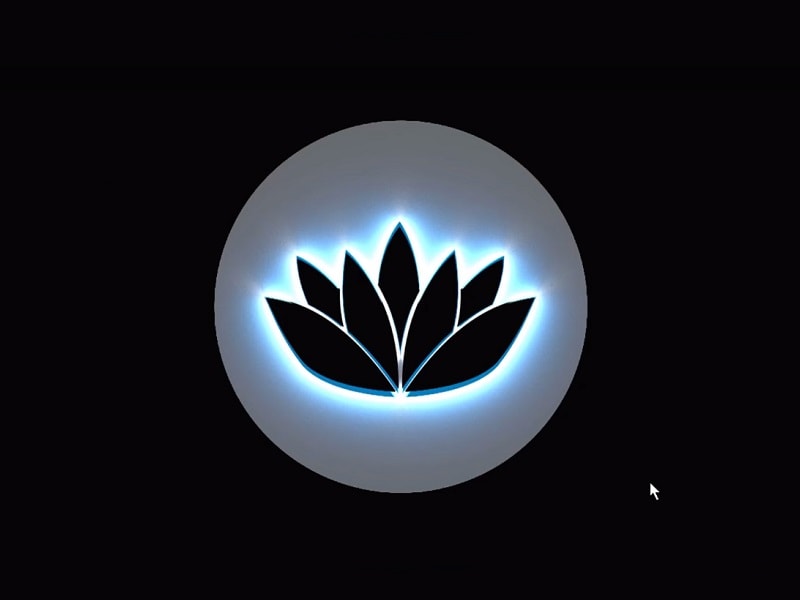 Though, currently, Bliss OS provides only limited support. Because the OS is developed by an XDA developer. But, you don't need to worry about the installation process. I have already written an article about it. And, in that article, you can find out more information about this new OS.
Dual Boot Bliss OS with Windows
PrimeOS
Prime OS is similar to Phoenix OS. Prime OS gives a complete desktop experience to its users. Similar to Windows and Linux OS. It is specially designed to play Android Games on a PC. It comes with Deca Pro. That helps users to map keys. To play Android Games using Keyboard and Mouse. Some games like PUBG mobile, Subway surfer, Asphalt 9, PES 2018 comes with preset keys.
According to the official site, the booting time of PrimeOS is faster than other OS. You can install PrimeOS on your HDD or USB Drive. This Android OS for laptops comes with better battery and heating management. You can dual boot PrimeOS, no-host OS required. x64 system-based UEFI-based installation also available for PrimeOS. This means, no need for an ISO file, you can directly run the installer.
Complete Installation Guide – Dual Boot PrimeOS.
LineageOS
LineageOS is the most widely used open-source Android distribution, available for many devices. Basically, it is a custom ROM, that Android users can flash on their devices. Well, the good thing is, LineageOS is now available for Computers as well. The latest version of Lineage OS 14.1 for PC is based on Android 7.1.2. It is a part of the Android x86 project. So, you can download ISO files from the android-x86 official website. The best thing is you can dual boot Lineage OS alongside Windows. And, I have already written a separate article on it.
Here's, how to Install LineageOS on a PC.
Remix OS
The first Best Android OS developed for Windows Computer was Remix OS. It is the Fastest Android OS for PC that allows to Run of Android apps. Also, you can do some windows things because it inherits some Windows features. It is powered by Android Marshmallow, It's not the latest Android version but still good enough to run all apps.
The Benchmark score of Remix OS is 214218 which is quite good in comparison to BlueStacks 2. It can breathe new life into your old hardware and helpful in saving money and time. It is completely free you don't need to pay at any point. When OS was launched it only supports 32-bit but now, It supports both 64- bit (UEFI and Legacy) and 32-bit (Legacy) systems. It comes with the Google Play store so you don't need to put some extra effort into install applications.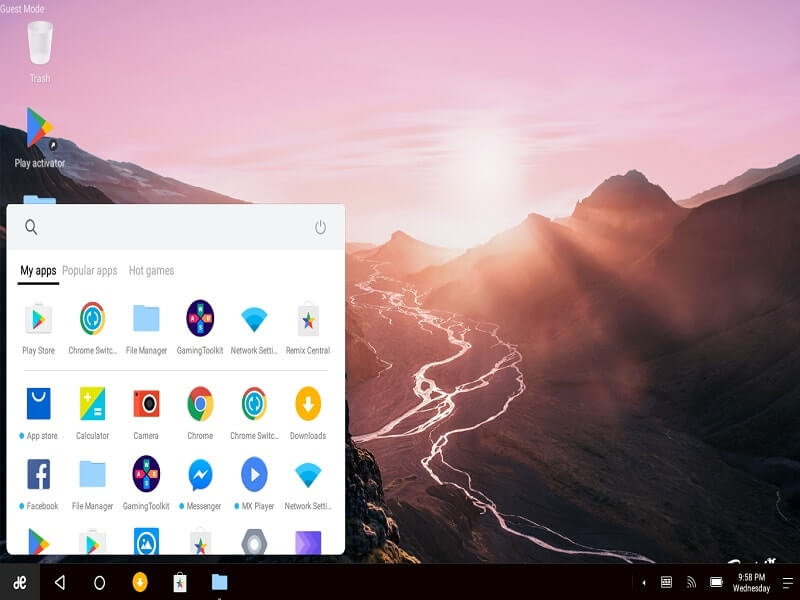 Also, It comes with some Basic required app like MX Player for Video, and Instead of the stock gallery, Quickpic available. On first boot up It will ask you to choose between multiple apps from many categories like sending money, Music, Fitness. There are two ways to dual boot Remix OS with windows PC, By installing it on Hard Drive or using USB Drive.
Download Links + Installation Guide – Dual Boot Remix OS.
Phoenix OS
Phoenix OS is another Best Android OS for PC that works perfectly on large screen devices. After few months of Remix OS released, Phoenix OS launched with Android 5.1. And recently developers released Phoenix OS with the latest Android Nougat, So now you can experience nougat on PC.
Phoenix OS adopts some useful features of Windows OS, Which makes Android more useful on the computer. You'll find out some windows 10 features in Phoenix OS like the start menu with the settings option. Also, the notification center of windows 10 with WiFi, Bluetooth, and other options are also available. Multi-Window design with a Free stretching window makes Phoenix OS more convenient to use.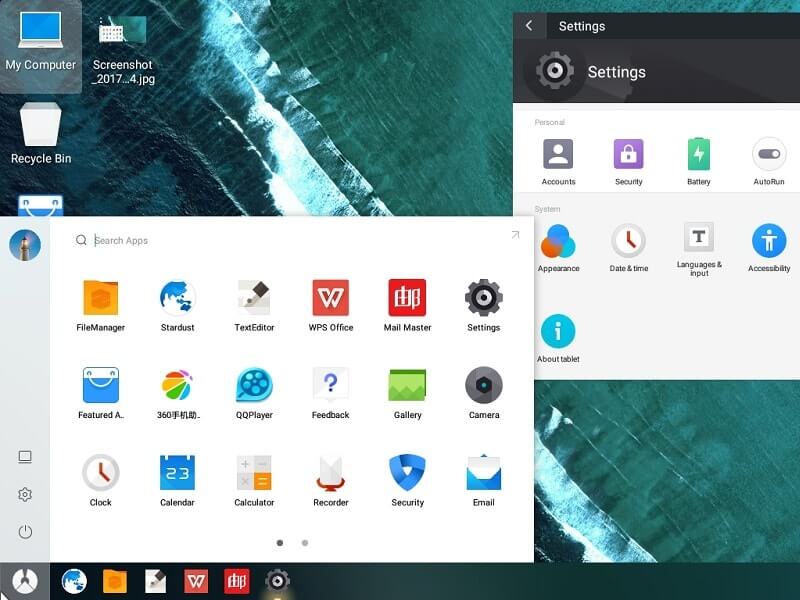 File Manager of Phoenix OS supports mouse operation, Cross Windows dragging, and LAN access which is helpful in File sharing. Instead of Android Browser, you'll get Stardust browser, but you can get Chrome from Google Play. Unfortunately, instead of the play store, they have their own app store, but still, you can download Google Play Store and Install. It supports both 32-bit and 64-bit computers and like Remix OS you can install it on USB Drive and Hard Drive.
Download Links + Installation Guide –Dual Boot Phoenix OS.
Fyde OS/Flint OS
The FydeOS is a basically Chrome OS fork aimed at China. The Fyde OS is based on Chromium OS. The developer has added Android Apps Support to it. So, now you can run any Android Apps and Games in it. The OS first known was FlintOS. The OS is currently under development. Though, you can install and run it on your spare computer. But, don't try to dual boot in your main Computer.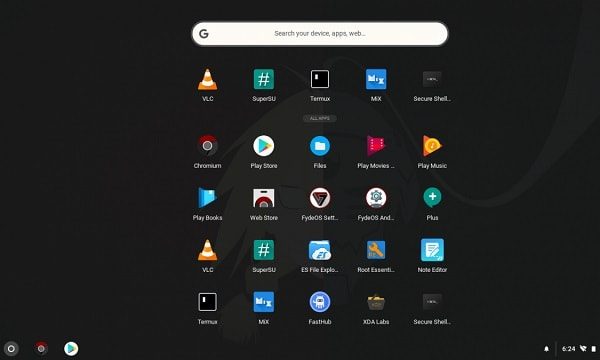 One thing you need to know that, the OS doesn't come with Play Store support. The purpose of this OS was to bring Chrome OS to the hands of Chinese users. Though, if you don't live in China then you can run Google Apps in it. To run Fyde OS, you need 2 GB of RAM and at least 16 GB of storage space to install Apps. If you're a developer, then you can check out Fyde OS code on GitHub. Not all OS can run in old Computer, but Fyde OS can work. So, give it a try.
Android x86
If you don't want any modified version of Android PC OS then you can try Android-x86. It is an open-source project to Port the latest Android OS for the x86 Platform. The original plan to make Android x86 was to host different patches. From the Official site of Android x86, you can get Android OS for PC from Ice Cream Sandwich to Nougat.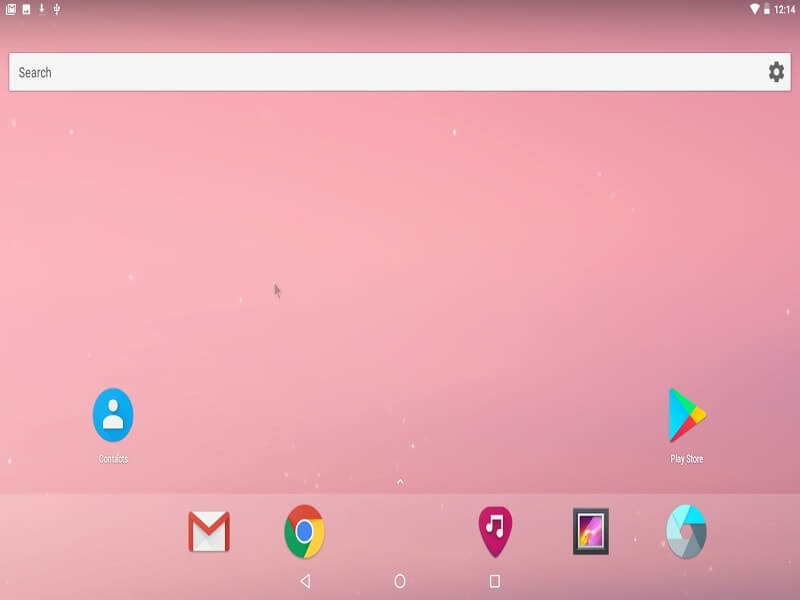 Currently, it is available for both system type 32-bit and 64-bit architectures. By Installing Android x86, You can get the same look and feel that you get in any Android mobiles. But I will not suggest installing stock android on PC because you'll definitely face some issues while operating it.
You can find many ways to install it on a PC, If you're using a High-end computer then you can try VirtualBox. But I prefer to install it on USB Drive because without installing it you can try by making Bootable Drive.
Download Links + Installation Guide – Install Android on PC.
Install Android OS using the AVD Manager
Want to try the latest Android Oreo on your computer? then you can Install it using AVD Manager. It's not an operating system that you can install by creating a bootable drive. But it is better than that Because you can try every latest Android OS which is unavailable for your device. And available for Nexus and Pixel devices, Recently Google announced Android Oreo for Pixel and Nexus devices.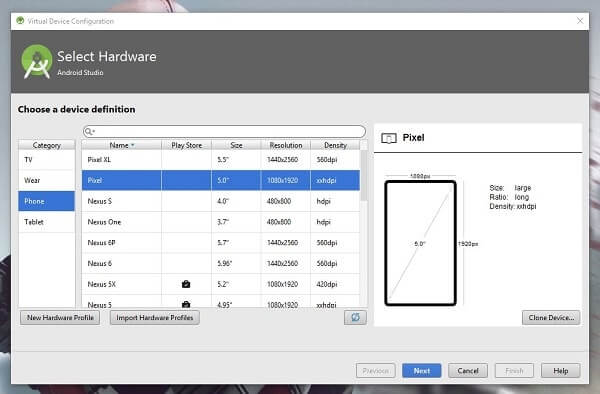 AVD Manager is an emulator that comes with the Android development studio to test applications on multiple devices. It allows you to emulate any nexus and pixel device, So you can test and run your app on it. So If you're looking to get your hands on the latest Android OS, Follow this Guide –
Bluestacks & Alternatives
Like Remix OS Player there are some other Emulators available that allow to Install Android Apps. And you don't need to create any bootable USB Drives for these emulators. Bluestacks is a powerful Android Emulator PC that comes with the latest Android OS, currently, they launched Bluestacks 3 with multi – Instance Feature. But it's not an idol for a low specification computer. Still, there are some Bluestacks Alternatives available that will work fine on an old computer.