There are dozens of Cloud Storage services available on the internet, and every service comes with its own limitation. Same things apply with Dropbox, It offers 2 GB of free storage. Alternatively, you can get 500 MB more storage by referring friends and by doing some other task. Yes, you can create the new account and get 2 GB every time, But managing multiple accounts isn't a good idea. And if you want to store 2 GB + data then it will not comes in handy, So you can try some Alternatives to Dropbox.
Why we need Dropbox Alternatives?.
There is no drawback in Dropbox, And apart from cloud storage, it offers the best note taking apps Dropbox Paper. Dropbox paper also occupies storage from Dropbox cloud storage, Which I personally not like about it. There are some better-encrypted cloud storage options available that you should try. So if you're also looking for one, then follow this article to know about some Alternatives to Dropbox, Which is Free and Paid.
Best Alternatives to Dropbox.
Google Drive.
Google Drive is one of well-known cloud storage service by Google. If you need a personal cloud storage with enough space then G Drive comes in handy. It allows storing any files like photos, videos, audio and another document in any format. You can create shareable document link and can share it with anyone without giving you all account access.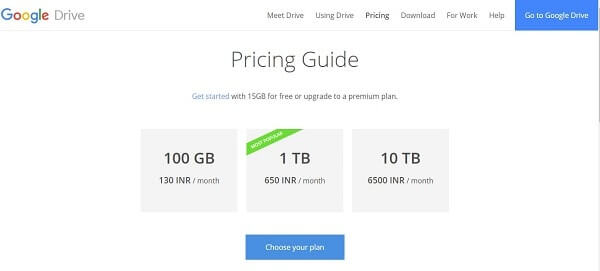 One feature that I personally like about Google Drive is, If you share video file link with someone then they can watch without downloading it. Google Drive App also available, which comes default on many Android devices. Which is helpful to store our personal data and information with one click on share with Google Drive.
Free Storage – 15 GB. ( Dropbox offers only 2 GB, So G Drive is the best Alternative to Dropbox.)
Premium Plan – 2 USD for 100 GB, 10 USD for 1 TB and 100 USD for 10 TB. (Per Month Plan.)
Get 15 GB Free Storage – Google Drive.
Microsoft OneDrive.
Microsoft OneDrive is popular Google Drive Alternative by Microsoft. If you're looking for a better cloud storage for business purpose then OneDrive comes in handy. It manages your work files, shares them and collaborates them with others. It works with Microsoft Office in real time so you can share Doc file that you're working on.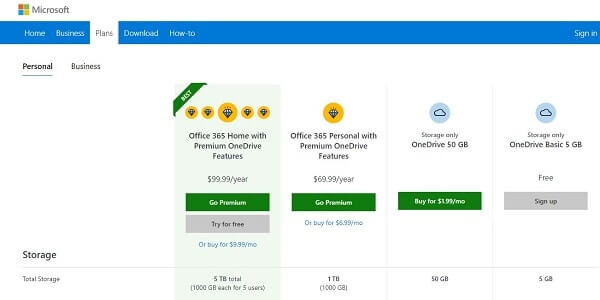 OneDrive provides powerful encryption to secure your business files from unauthorized access. OneDrive comes inbuilt with Microsoft Windows 10, Although you can remove OneDrive Windows 10. And If you're mac users then you can download it from the official site, It is available for Android and iOS devices also.
Free Storage – 5 GB.
Premium Plan – 69 USD for 1 TB, 99 USD for 10 TB. (Per Year Plan)
Pcloud.
When it comes to cloud storage service, PCloud is my favorite because of some awesome features. You can share folders and files with anyone using shareable download links, Also PCloud shows stats of links, which is impressive. You can manage your PCloud from anywhere using Mobile App, Web Interface, and desktop program.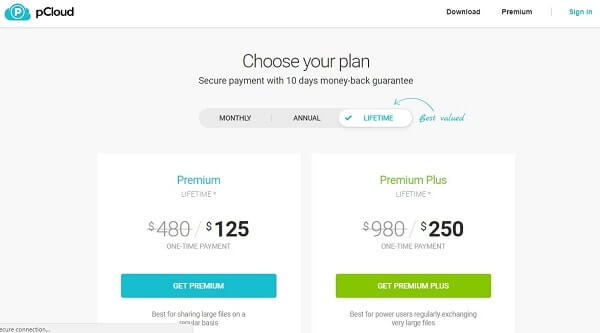 PCloud has its own refer program, In Which if you refer your Facebook friend then you'll get 5$ premium plan free for a month. When you signup on PCloud it gives you 10 GB of free storage and you can get up to 20 GB free using refer program. It doesn't have any speed limit caps and files limit to upload which is a good thing.
You can directly backup photos from Facebook, Instagram and other social media sites which are really helpful. Like Google Drive, It allows to stream media files without downloading them. The Best feature of PpCloud is remote upload, You can upload files using the link without downloading on your local disk. That's why it is better Alternative to Dropbox with some advanced option and extra storage.
Free Storage – 10 GB (can increase up to 20 GB)
Premium Plan – 4.99 – 9.99 USD per month, 125 -250 USD for lifetime plan with 2TB storage.
Visit PCloud and Get 10 Gb Free storage.
Box.
Like other Cloud Storage services Box isn't well known, But still, because of highly reliable and full featured tool, it's best Alternatives to Dropbox. It is well suited for business purpose but also useful for home users to store their data in the cloud. Box also offers free 10 GB of free storage which is much as free Dropbox accounts.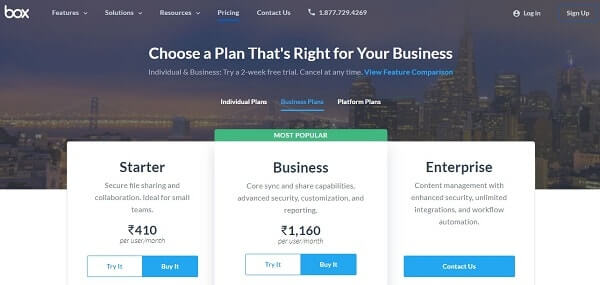 But there are some cons in Box storage service, It imposes a 250 MB upload file limit in Free Account. But by paying 10 USD per month you can increase it to 5 GB with 100 GB cloud space on Box server. Box has its own desktop application and mobile Apps, which comes in handy. Overall if you are seeking for some free storage then you can give it a try.
Free Storage – 10 GB.
Premium Plan – Plan starts from 6.39 to 18.39 USD (Per Month Plan with unlimited storage.)
MediaFire.
If you have the blog or any other site which offers file download links then MediaFire is the best option and Alternatives to Dropbox. It is one of oldest cloud storage and file sharing service that offers unlimited bandwidth. It gives you 10 GB free cloud storage when you signup for its free plan. MediaFire is accessible from any device, you can use web version else can try Android and iOS App.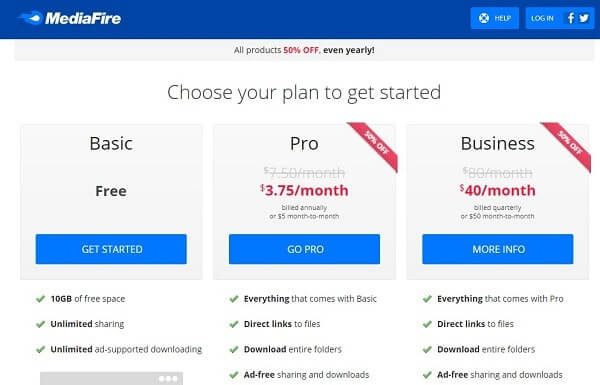 You can upload up to 25 GB large file, which is more than enough for a home user. You can also import files using URL without downloading them on your local disk. Also, you can share uploaded files with anyone, But on the download page, it will show some ads, Not annoying. The best thing about created files links on MediaFire is you can add expiry date of the file. And when the file reaches to expiry date, the download link will not allow downloading the file. Also, there is FileDrop feature available, which creates a public folder so anyone can upload file on your storage.
Free Storage – 10 GB.
Premium Plan – 3.75 – 40 USD (Per month plan – with no ads experience.)
Tresorit. (End to End Encrypted Cloud Storage. )
Tresorit is the Swiss cloud storage provider has been making name for itself in highly secure cloud storage. Many users claim that it is secure more than Dropbox, that's why it's known as Dropbox Alternative. It focuses only on two things one as I mentioned security and other is better user experience. But if you're looking for some free option then this isn't for you, Because it offers only 14 days trial.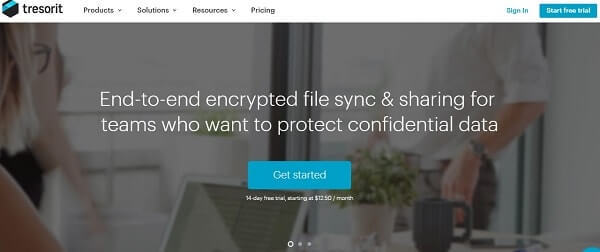 The best part about Tresorit, it allows you to choose which content to sync and which is not. You can turn off sync on the folder that contains private content that will not change often, It will give you extra file security to that folder. The maximum file that you can upload is 2 GB, which is quite good for business purpose but not for media companies. Overall If you're looking alternative for security purpose only then this is the best alternative for you.
Free Storage – 1,000 GB encrypted storage / user.
Premium Plan – 12 – 20 USD. (Per User / Per Month.)
Visit Tresorit and Get Encrypted Free Storage.
Conclusion.
Still, There are dozens of free or paid cloud storage available. But Article is all about some Best Alternatives to Dropbox and these are. If you're still confused then use Google Drive and PCloud for personal use. And if you're looking for some secure option then try Tresorit for 14 days then you can decide pay for it or not. If you know any other better encrypted and secure cloud storage service feel free to comment.