When it comes to Best Free operating system, First Windows comes to everyone's mind. And there is no doubt that Windows is the perfect and fastest operating system for home and advanced user. But it doesn't mean that all other PC operating system isn't good. There are some Windows Alternative available which is lightweight and perfect for old PC.
Why Windows Alternative.?
There could be multiple reasons that force us to look for Windows Alternative. Although if you ask any cons in windows, then I will say there isn't any. But If you're using windows in old PC then you might feel some speed issue. In Windows 10, Microsoft optimized windows for an old computer which are running on 1 GB RAM and old processor. But still when we run some windows program then we face program freeze issues.
So, It's better to look for some Windows Alternatives, Which offers fast and better experience. Here is the list of some Best free operating system that can replace Windows.
Best Windows Alternative.
Android OS (Remix/Phoenix)
It's been a while, many developers launched PC operating system based on Android OS. As you know Android is open – source OS, That's why these Android OS also completely free. The best part about Android OS is it works fine on low specification devices, So you don't need to worry about your PC specs.
You must be thinking that operating Android OS using keyboard and mouse is a little bit difficult for you. But the good thing is these Android OS inherit some windows features. The user interface of these Android OS is entirely based on windows, like the start menu, windows notification, file explorer with right button menu enabled.
There are two fully functional Best Android OS for PC Available.
Remix OS.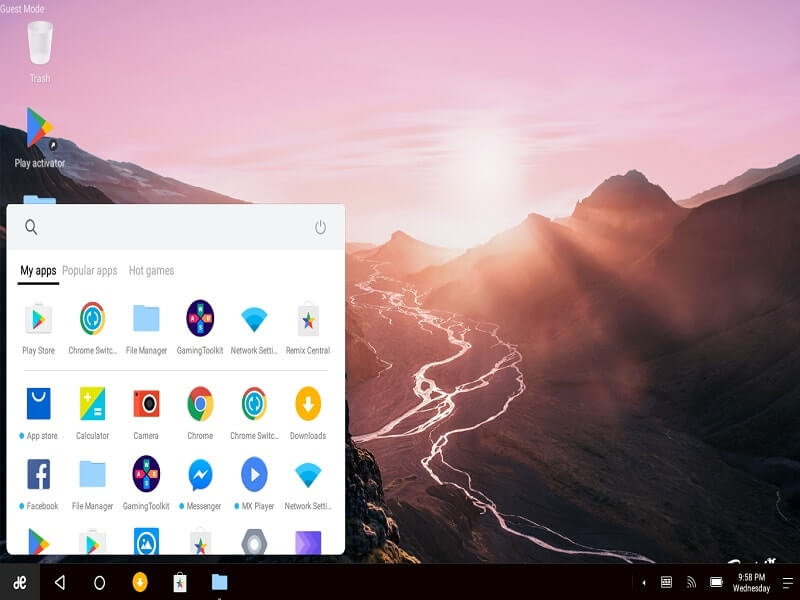 It is the first free Android operating system developed for Windows PC by Jide technology. Recently developers of Remix OS launched remix OS player, If you have latest PC then you can try it. Remix OS is base on Android marshmallow and comes with all Google's services, So you"ll not face any issue while using Apps.
Installation Guide of Remix OS – Dual Boot Remix OS.
Phoenix OS.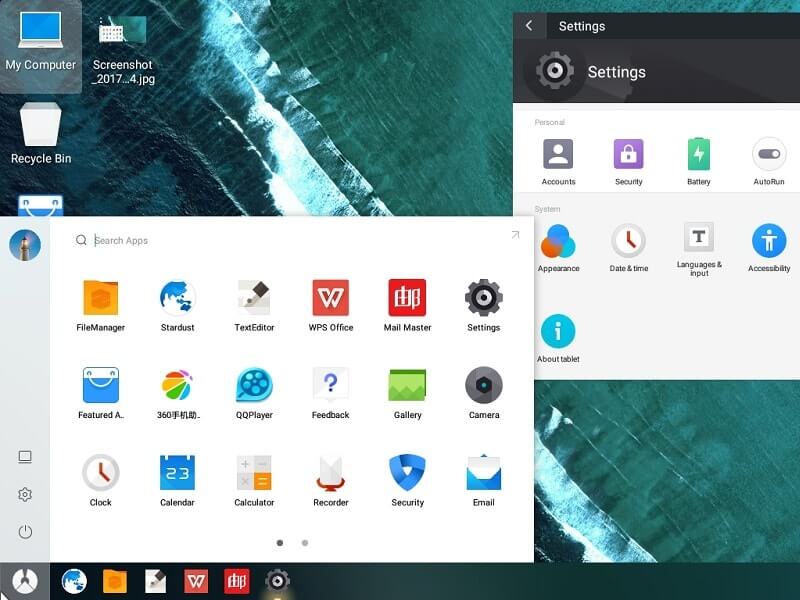 The second Android PC operating system which offers same functionality is Phoenix OS. Somehow it is similar to remix OS, But the latest version of Phoenix OS is based on Android nougat. So if you're still trying hard to get your hands on Android nougat then instead of remix try phoenix OS. It also supports all Google's services, you can run any Android apps flawlessly.
Installation Guide of Phoenix OS – Dual Boot Phoenix OS.
If you're the one who uses basic things in computer like video player, browser, file transfer. Then you can replace your windows with any of these Android PC operating systems.
Chrome OS (Chromium OS)
If you're the one who works always on the internet and uses chrome web browser. Then you should defiantly try out Chrome OS or Chromium OS. The original chrome OS is available only for Chromebook, but you can get the developer version of it chromium OS for free. The chrome is officially developed by Google and it's based on Linux kernel. Chrome OS primary supports web applications, So you need robust, uninterrupted internet connectivity.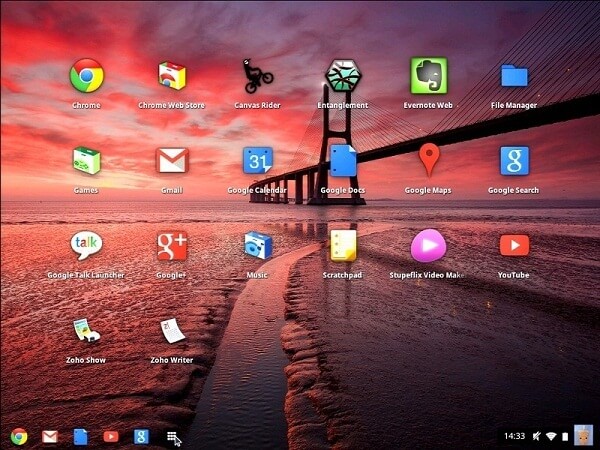 I will never say that it's a perfect windows alternative, But if you need your computer for Chrome and web apps only. Then nothing can beat Chromium OS, And the best thing is you can install it on old PC and it will work flawlessly. And if you don't want to replace it with your windows then you can dual boot Chrome OS using USB Drive or hard disk.
Guide – Install Chrome OS on PC.
Linux Distros.
There is no doubt that Linux is the perfect Windows Alternatives. From smartphones to cars, you can find Linux operating system almost everywhere. Are you facing viruses, malware crashes and activation fee then you should defiantly try out some Linux Distros. Nowadays every program which is available for Windows, you can find out for Linux also.
Like Windows, Linux has many version which is known as Distros. Some of them available for hardcore users and some for basic users. Every Linux distribution can be downloaded for free and burned onto USB Drive or Hard Drive and can installed on any machine. Each distribution has a different desktop user interface, some opt modern interfaces and some stick with traditional one (KDE).
There is mainly two Linux distribution, which is best for a new user. And If you're already using any of it then you can check out my article on Best Linux Distros.
Ubuntu.
After Windows and Mac. It is the most popular open-source free PC operating system of Linux. It is based on Debian architecture, And you can use it on a personal computer. Also, it is popular on the network server, It helps to run many online programs. You can run Ubuntu on almost all popular architectures like Intel, AMD, and ARM-based machine.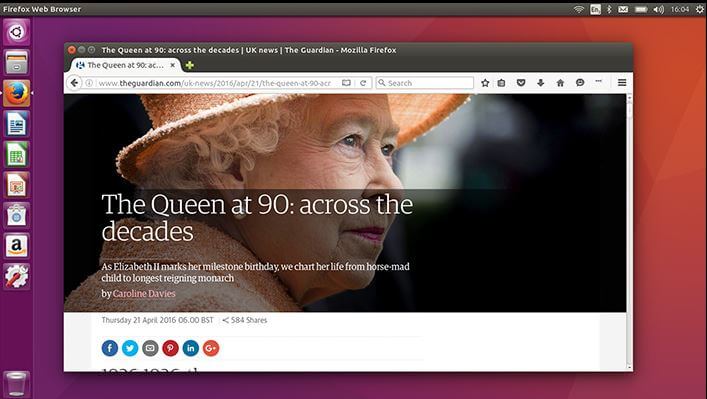 It also available for touchscreen smartphones and devices like smartphones and tablets, because of Ubuntu touch edition. Overall it is perfect lightweight OS if you're looking for windows replacement. And if you don't want to replace your original version of windows then you can dual boot it using USB Drive.
Installation Guide – Dual Boot Windows 10 and Ubuntu.
Linux Mint.
After Ubuntu, the only Linux based OS, that can be windows alternative is Linux Mint. It is based on Debian and Linux and strives modern comfortable operating system which easies to use. It provides out of the box media supports including much proprietary software and some open-source software.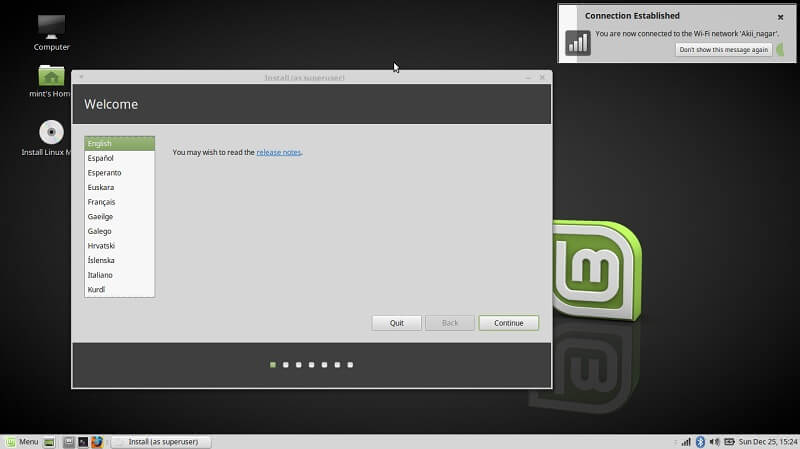 It comes with some Pre-installed but useful software like LibreOffice (Microsoft Office Alternative), Thunderbird (Email Application), Firefox, VLC, Pidgin (chat client). If you want to install additional software then you need to download using the package manager.
Installation Guide – Dual Boot Linux Mint and Windows 10.
FreeBSD.
Apart from Ubuntu and Linux Mint, there is one more free PC operating system that is one of the windows alternatives. FreeBSD is open source UNIX like an operating system from research Unix. The first version of FreeBSD was released in 1993, and today it is most widely used BSD distribution.
It maintains a complete operating system which delivers drives, utilities. You can install a wide range of third-party Linux program using the pkgng package management system. It is also an integral part of many other operating systems like Apple's Mac OS and Nintendo switch system software.
Conclusion – Windows Alternative.
So, these are the operating system for PC that can be used as windows alternatives. If you like Android Apps so much and want to use in PC also then try Android OS (Remix/Phoenix). Or if you use chrome and web application mostly then nothing can beat chromium OS. Else you can try any Linux Distros, all have different capabilities and smart user interface.